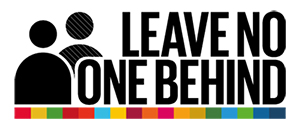 The public lecture on the "Localisation of sustainable development goals (SDGs): The role of higher education in South Africa and beyond" by Prof Godwell Nhamo, incumbent of the Exxaro Chair in Business and Climate Change, took place on 3 May 2019 at Unisa's Science Campus.
The objectives of the lecture were to
continue raising awareness of the existence of the SDGs agenda within and outside Unisa.
unlock value in having Unisa and its broader stakeholders localise and/or land the SDGs in teaching and learning; research, development and innovation.
develop community engagement and reporting frameworks
show and take leadership within and outside Unisa in as far as developing an SDGs engagement framework in institutions of higher education is concerned.
enhance Unisa's relevance to society through its revamped academic programme that harnesses the concept of SDGs for society.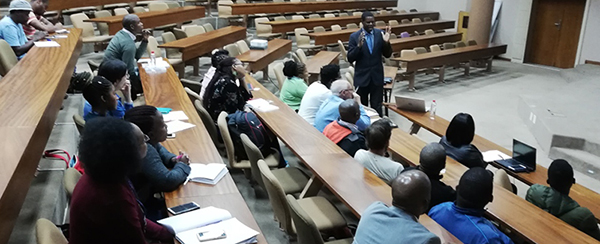 A key driver to the public lecture was the existence of a visible gap reflected by the lack of a systematic academic programming through the institutionalisation of SDGs within higher education in South Africa and beyond.
In September 2015, the United General Assembly ratified the 2030 Agenda for Sustainable Development that enshrines 17 indivisible SDGs and 169 targets in New York, USA. Among the SDGs are those dealing with poverty eradication, quality education, food security, health, sustainable energy, sustainable cities, sustainable jobs creation, peace and security, partnerships, life on land and in the oceans, need to take climate action, dealing with gender parity, sustainable consumption and production, and many more.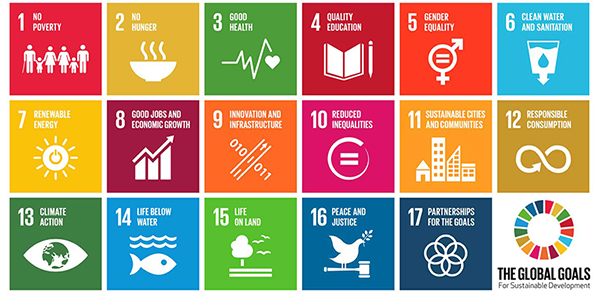 Given this global to-do list, higher education is expected to play a major role in facilitating the transition from the millennium development goals (MDGs) to this 15-year SDGs era that kicked in on 1 January 2016 through various pathways. Among some of the key pointers raised in the public lecture were the following:
The SDGs are not a replacement of the MDGs; rather they present an expanded 15-year development agenda (2016-2030).
The battle cry to 2030 is Leave no one behind, and already, many African higher education institutions have been left behind.
We need to avoid a repeat of the late, late engagement with the SDGs as was the case with the MDGs.
Popular university rankings are now based on how we are engaging the SDGs, including reporting frameworks.
The Academic Programme/Agenda is well set under the 17 indivisible SDGs and their 169 targets and many more hundreds of indicators.
However, ultimately, the desire is to have Unisa taking a leadership role in actively promoting the localisation of SDGs in higher education, starting at home and beyond.
* By Godwell Nhamo, Exxaro Chair in Business and Climate Change, College of Economic and Management Sciences