About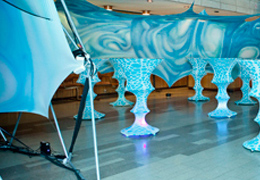 Research and innovation, the second of Unisa's core areas of business, is spearheaded by the institution's Research and Innovation Portfolio.
The primary responsibility of the portfolio is to advance the realisation of excellent research and innovative solutions that address important national and global questions, and to contribute to the economic, social, cultural and environmental well-being of South Africa and the African continent. The portfolio also aims to produce research excellence in all academic fields at Unisa and across all six colleges: Economic and Management Sciences; Law; Human Sciences; Education; Engineering, Science and Technology; and Agriculture and Environmental Sciences.
Through its research and innovation initiatives, Unisa strives to attain its vision of being the African university in the service of humanity. The hard work of our researchers is recognised and rewarded through a number of awards, prizes and membership to notable research academies.
The portfolio consists of the Research Department, the College of Graduate Studies, The Department of Institutional Statistics and Analysis and the Unisa Library.
Last modified: Sun Oct 09 08:56:12 SAST 2016