From city life to adventure, wildlife to culture, breathtaking scenery to sun-soaked coasts, South Africa offers some of the best and highly rated tourist attraction spots. For more information on tourist attraction spots, click here.
Sightseeing and interesting places to visit in and around Gauteng
These are some of the key areas to visit in Gauteng:
Freedom Park
A hilltop memorial to South African freedom fighters and a museum tracing the nation's history.
Union Building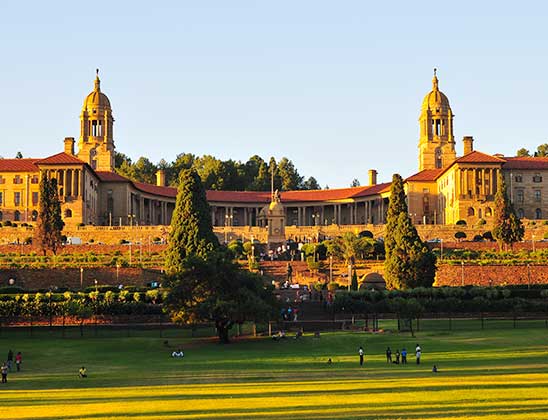 The Union Buildings is the official seat of the South African government and houses the Office of the President of the Republic of South Africa. The heritage buildings are surrounded by beautiful gardens and provide panoramic views of the city of Pretoria.
Voortrekker Monument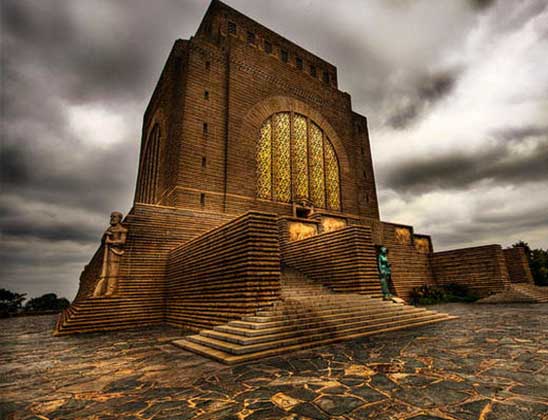 Designed by architect Gerard Moerdijk and inaugurated in 1949, the Voortrekker Monument is the most visited heritage site of its kind in Gauteng and one of the top ten cultural historical visitor attractions in the country. It is also the only Grade 1 national Heritage Site in Pretoria. The monument houses the world's longest historical marble frieze.
Maropeng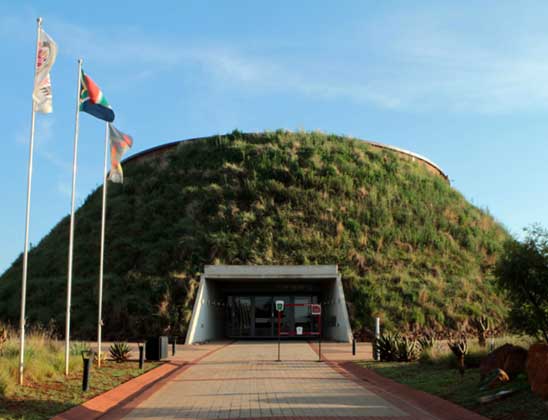 Maropeng is the official centre of the Cradle of Humankind World Heritage Site near Johannesburg, South Africa. It is widely recognised that humankind emerged in Africa, and the Cradle presents powerful beginnings of humankind.
Constitution Hill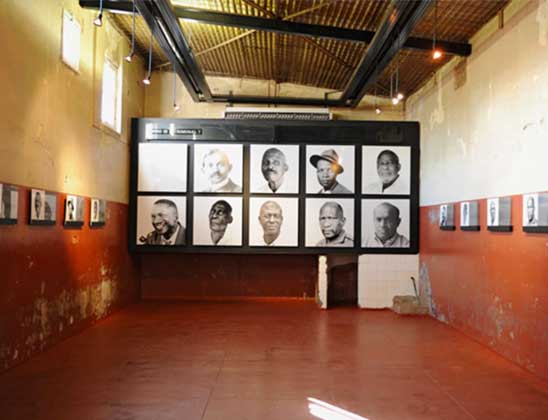 Constitution Hill is a living museum that tells the story of South Africa's journey to democracy. The site is a former prison and military fort that bears testament to South Africa's turbulent past. Today, it is home to the country's Constitutional Court, which endorses the rights of all citizens.
Hector Pieterson Museum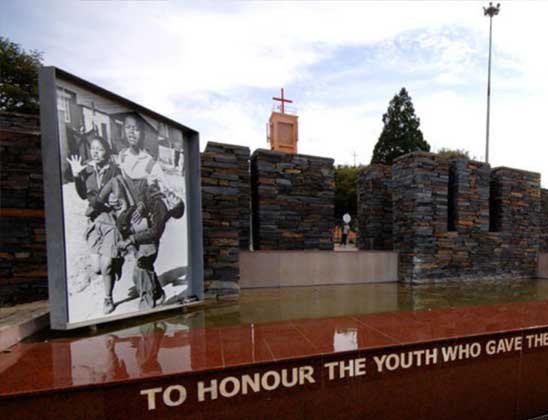 The Hector Pieterson Museum is a large museum located in Orlando West, Soweto, South Africa, and is two blocks away from where Hector Pieterson was shot and killed during the 1976 riots under the Apartheid regime. The museum is named in his honour. It became one of the first museums in Soweto when it opened on 16 June 2002. The memorial is located near the houses of Former President Nelson Mandela, Winnie Madikizela-Mandela and Archbishop Emeritus Desmond Tutu.
Kruger House, Pretoria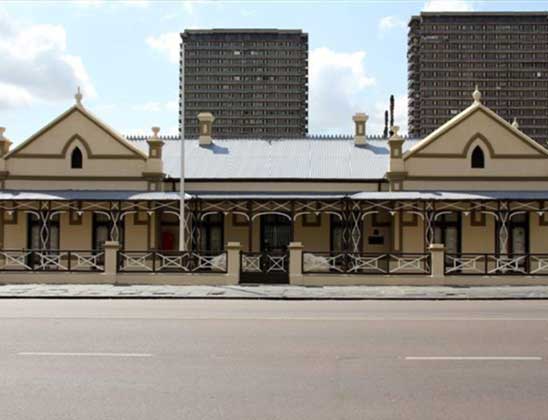 Built in 1883, Paul Kruger's former home is now a museum that displays 19th-century living. Paul Kruger nicknamed Oom Paul (Uncle Paul) was the fifth President of the South African Republic (known then as Transvaal) between 1883 and 1900 and he negotiated the independence of the South African Republic from the British in 1884.
Images courtesy of: www.gauteng.net