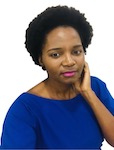 Dr DP Malatji
Exploring the genetic resistance of livestock to nematode infection using RNA-Sequencing
Background
Parasitism is a serious global problem in livestock, and it causes severe constraints to health, welfare and production of livestock as severe cases can result in mortality. Gastrointestinal nematode infections are a major economic problem for farmers worldwide and ranks high among factors that contribute to substantial economic losses.
Traditional nematode control
Traditional control of animal gastrointestinal nematode infections depends mainly on the use of anthelmintics, which are often expensive and even unavailable in low input production systems. Other disadvantages of using this control method is the residual effects of drugs remaining in meat which lead to serious animal welfare and food safety problems. Therefore, alternative control strategies that are less dependent on anthelmintics are required to be adopted.
Alternate nematode control
Genetic control strategies are a viable option for controlling parasitism particularly for animals raised under low-input production systems. Understanding the host-parasite inter phase is a prerequisite to develop such control strategies. Resistance to parasites is a complex trait influenced by the genes of the host animal and the environment they find themselves in. There is a dearth of information available on the genetic resistance to gastrointestinal parasites in livestock in South Africa and most developing countries, which makes it difficult to select for resistance to parasites or implement effective control strategies. Therefore, in order to improve breeding animals that are resistance to diseases, it is important to examine the genetic background of an animal by identifying individual mutations and variants supporting pathways that differentiate health and disease.
Breeding for animals that are resistant to parasites and diseases is based on selecting genes and genotypes that have an ability to survive or cope with harsh conditions such as parasite infections and diseases. The advantages of breeding animals that are resistant to diseases include improved animal welfare, immunity, environmental adaptation to drugs and increase returns for breeders in terms of time and money.
Sequencing technologies
The availability of tools to understand host-pathogen interactions will allow significant progress in identifying and manipulating genetics for the improvement of resistance to gastrointestinal nematodes infections. Access to molecular and genomic approaches opens up opportunities to understand genetics, environmental and the host-pathogen interactions and can assist in the development of new control strategies. Whole genome and transcriptome sequencing technologies provide opportunities to investigate the genes that play a role in potential resistance to parasite in livestock populations distributed across the environmental gradient. In recent years the rapid advances in RNA-seq technologies, have resulted in more genomes sequenced faster and cheaper than ever before. This technology helps in characterizing host response to nematode infection and identify molecular mechanisms that underlie host resistance to gastrointestinal nematodes, and it provides much higher resolution measurements of gene expression at a comparable cost.