In news that further affirms Unisa's stature and contributions to the higher education landscape on the continent and globally, the 2023 ShanghaiRanking's Academic Ranking of World Universities (ARWU), published on 15 August 2023, has ranked Unisa in the top eight best universities in the country and the top 1 000 universities globally.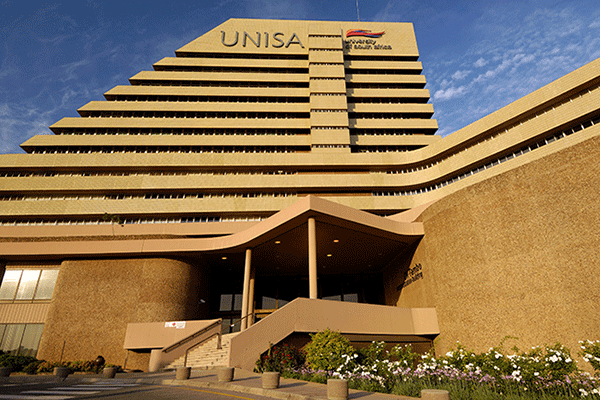 Since 2003, ARWU has presented its rating of the world's top universities annually based on transparent methodology and objective third-party data. The body is recognised as the precursor of global university rankings and the most trustworthy one. This year, more than 2 500 institutions were scrutinised, and the best 1 000 universities in the world were published.
Unisa continues to enjoy its spot in the top echelon of best South African universities along with the University of Cape Town, the University of the Witwatersrand, Stellenbosch University, the University of Pretoria, North-West University and the University of Johannesburg.
ARWU adopts six objective indicators to rank world universities, including the number of alumni and staff winning Nobel Prizes and Fields Medals, the number of articles published in journals of nature and science, the number of highly cited researchers and articles indexed in the Science Citation Index Expanded and the Social Sciences Citation Index based on data in the Web of Science, and per capita performance.
The 2023 Academic Ranking of World Universities, among other recent rankings and endorsements by reputable bodies in the higher education landscape, reflect Prof Puleng LenkaBula's vision which she set for the university upon assuming her duties as Unisa's Principal and Vice-Chancellor. LenkaBula has positioned the institution to ensure that it becomes a centre of excellence and a lever of optimum participation in the global knowledge arena with impact. Under her leadership, this impact has spread to the local context and the continent, allowing the university to compete globally.
Recognising the team effort it has taken to achieve the ranking, she shares her sentiments: "Congratulations Unisans for making us proud once again. Thank you for your hard work and resilience." Unisa is committed to reclaiming its place at the top tier of tertiary education institutions in South Africa – and on the continent.
#Unisa150
Related news:
Unisa climbs ten positions in Webometrics world ranking
Unisa continues its march up the rankings ladder
CHE commends Unisa for good practice and significant growth

* By Tshimangadzo Mphaphuli, Acting Editor: Internal Communications