Library
Access to library e-resources off-campus
Access to library e-resources off-campus page displays a warning message similar to the one below.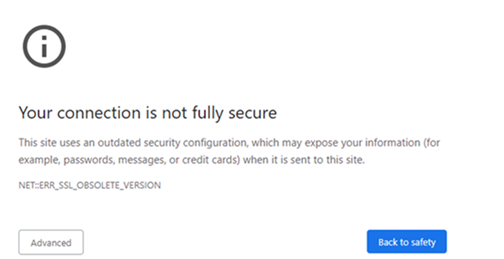 ICT is currently working to resolve the matter. It is safe to click "Advanced" and then choose and click the link "Proceed to ...". It might give a second page like this where you need to do the same before it connects to the e-resource.
---
Library training during Covid-19 crisis
In light of the current lockdown due to the COVID 19 crisis, the Unisa Library is currently closed.

You are welcome to contact your Personal Librarian for assistance and training, as all Personal Librarians are working remotely from home.

Training sessions can be provided via Microsoft Teams or Zoom, and your Personal Librarian will give you instructions on how to download the necessary software.

For more information about Personal Librarians and their contact details click here.
---
Due to COVID-19 protocols, you are advised to take advantage of the libraries' 24 hour online access to a variety of resources.
Read more [PDF]
Last modified: 2020/10/05