The Human Sciences Research Council (HSRC) and Universities South Africa (USAf) recently announced the nominees for the 2020 Medal in Social Sciences and Humanities. Among the nominees is Dr Fortunate Silinda, Chair of Department (CoD) and a Research Psychologist at Unisa's Department of Psychology.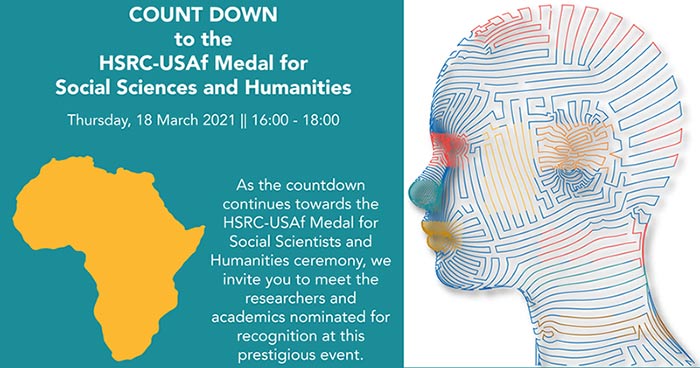 Silinda, who is one of the youngest CoDs at Unisa, has been nominated under the category Emerging Researcher. One of her colleagues who believes that her research contributes to social sciences, requested her curriculum vitae in order to submit for nomination consideration. For Silinda, this is not just a nomination but a recognition. "I feel honoured and humbled," she says.
Her current research interest involves understanding how social and psychological factors influence students' desires to finish their higher education qualifications. She explains: "Being appointed as the CoD in the Department of Psychology gave me the drive to expand my research to understand academic and support staff's role in the academic journeys of students."
Silinda adds that there seems to be an impression that academic departments are responsible for all processes relating to student studies, such as the processing of their registrations and academic records. She says she realised that multiple influences determine when students finish their degrees.
Speaking about her nomination, she expresses: "Firstly, this nomination means that I am still on track with the developmental goals that I have set out for myself as a researcher." She adds: "Secondly, the nomination also means that as a department, we can compete with the best academic departments within the higher education space."
Silinda's vision for her department is to improve their research key performance area (KPA) and benchmark themselves with Africa's best academic departments. "For Unisa, the nomination means that we produce cutting-edge research that contributes to social issues," she concludes.
With Unisa being the largest open distance e-learning (ODeL) university in the continent of Africa, Silinda's vision articulates part of Unisa's mission as an institution that produces excellent scholarship and research, provides quality tuition and fosters active community engagement.
Read more about the five nominated emerging researchers, three of whom are from Unisa.
Link to join the virtual awards on 18 March 2021
* By Nancy Legodi, Acting Journalist, Department of Institutional Advancement