College of Human Sciences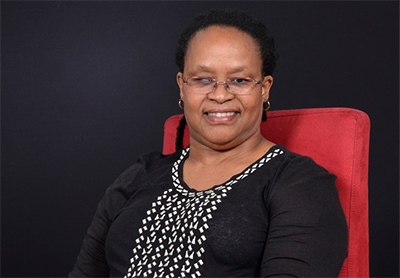 Dr Faniswa Honest Mfidi, senior lecturer in the Department of Health studies in the College of Human Sciences, has been granted a Teaching Advancing at University (TAU) Fellowship. Known as the TAU Fellowship, the programme was initiated in 2015 as a collaborative project between several South African universities under the aegis of Heltasa and with the support of the CHE.
Funded by the DHET Collaborative Teaching Development Grants, the programme aims at contributing towards the enhancement of teaching and learning in higher education in South Africa by supporting the development of a cadre of academics across institutions and disciplines as scholars, leaders and mentors in their fields. An additional aim is to enhance the status and stature of teaching and popularise the understanding of teaching excellence in varied institutional and disciplinary settings.
Dr Mfidi is pleased to now join other South African academics in this programme. For ten years, prior to be appointed at Unisa in 2012, Dr Mfidi was a lecturer at the Walter Sisulu University. She enjoys teaching and is passionate about assisting nursing students' to develop professionally and academically.
An authority in appreciative learning, since joining Unisa, Dr Mfidi developed a specific interest in graduate supervision, after her own positive experience of being supervised with compassion and intellectual stimulation. "Appreciative inquiry focuses on the positive in any experience and what works well. By emphasizing the positive, students develop self-confidence which results in expanding their commitment and successes," she says.
Using this approach in an ODeL environment is both challenging and rewarding, continued Dr Mfidi, adding that she is committed to develop this into her evidence-based research niche area. The outcome of her research will be measureable in a higher throughput rate, publications by students in peer reviewed scientific journals on quality research and ensuring that the positive research journey will stimulate and instill a continued research attitude and recognised scholarship in graduates.
"Studies on graduate supervision in an ODel contexts are limited and findings are not conclusive. The potential and value of my research will not only benefit students in the Department of Health Studies, but will also contribute to guide best practices and setting standards within the ODeL context on graduate supervision."
* Compiled by Rivonia Naidu-Hoffmeester (CHS communications and marketing)