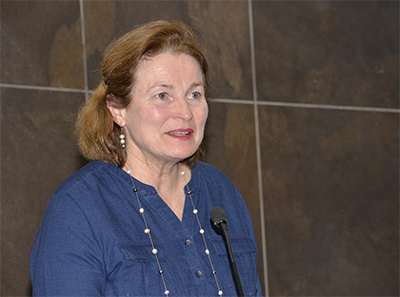 The Research and Innovation Committee under the auspices of the Department of African Languages in the College of Human Sciences hosted Professor Kathleen Heugh of the University of South Australia (UniSA). The Executive Dean of the College Human Sciences, Professor Andrew Phillips, graced the occasion and delivered the opening address, which explicated the current language situation in the country and how the college situates itself in the aggrandisement and revalorisation of mother-tongue education.
The seminars were well attended by colleagues from the Department of African Languages, English Studies and Linguistics and Modern Languages. Academics and students from neighbouring universities also graced the occasion.
Professor Heugh, a language policy research specialist, presented three astute and informative papers in a series of three seminars. Prof Heugh is a fecund and prolific researcher of our time. She has done research on multilingual education in 30 countries and made recommendations to UNESCO on appropriate language policies for countries in Africa and South-East Asia. Hence, she brought a wealth of knowledge that she humbly shared. In this regard, the audience remained with enduring memories of the scintillating presentations.
The Department of African Languages thanked members of the organising team unreservedly for the sterling job of organising the seminars. They put their hearts and soul into the organisation of the event. Having succeeded in hosting the august occasion, the Department of African Languages hopes to perpetuate the vestige.
* Submitted by Professor Dave Mutasa (Department of African Languages)