Dr Aluwani Maiwashe Tagwi is a Senior Lecturer in the College of Agriculture and Environmental Sciences in the Department of Agriculture and Animal Health (Agriculture Economics). She recently received an award for external research from the Million and Half Million Rand Club in acknowledgement of her solutions to climate change.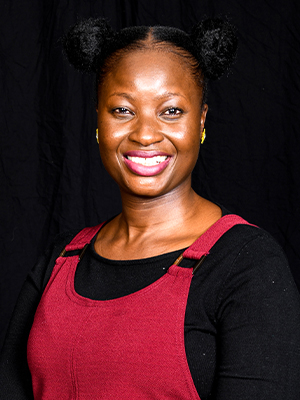 The award was from AgriSETA for a three-year research project about the participation of farmers in the generation of bioenergy. The South African agriculture sector can reduce the current energy insecurity and create new green-energy jobs. Her study contributes towards the reduction of carbon emissions causing climate change.
Dr Aluwani's research is about South African farmers' potential to generate bioenergy. In recent years, South Africa has emerged as the biggest polluter on the continent and therefore has the responsibility to find solutions. In the 21st century, it is imperative to conduct transformative research that provide local solutions to local problems that are also globally relevant.
Conceived in 2013, the idea didn't get off the ground owing to a lack of motivation and direction. At Unisa, the concept was supported at college level and Dr Aluwani continued to promote it and attract external funding. The first phase was conducted in KZN, Mpumalanga and Limpopo.
"Studies have shown that climate change will affect women more than men, especially in Africa. Earlier this month, the UN's Intergovernmental Panel on Climate Change (IPCC) released its 6th Assessment Report with a Code Red warning for humanity. In the interest of future generations, the onus is on us to act now. As an agricultural economist and African woman, I feel responsible for finding solutions to climate change," she says.