College of Agriculture & Environmental Sciences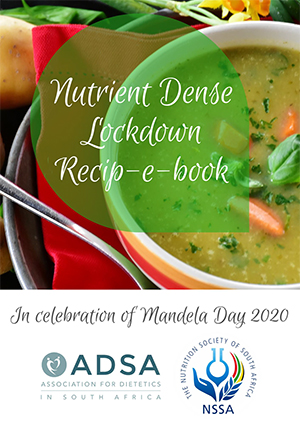 Dr Elize Symington of the Department of Life and Consumer Sciences in Unisa's College of Agriculture and Environmental Sciences is also the Chairperson of the Nutrition Society of South Africa (NSSA). Together with the Association for Dietetics of South Africa (ADSA), they have developed recipes for nutrient-dense meals using typical food-parcel items and other non-perishable ingredients.
The recipes are also useful for anyone avoiding frequent visits to supermarkets in an effort to self-isolate. In addition, the recipes have been formatted into cut-out recipe cards to make it easy to share the cards with food items. The recip-e-book also contains cooking tips, food safety guidelines and recipes for large quantities.
Share it in celebration of Mandela Day!
* Submitted by Poppie Khoza, Communication and Marketing Specialist, College of Agriculture and Environmental Sciences