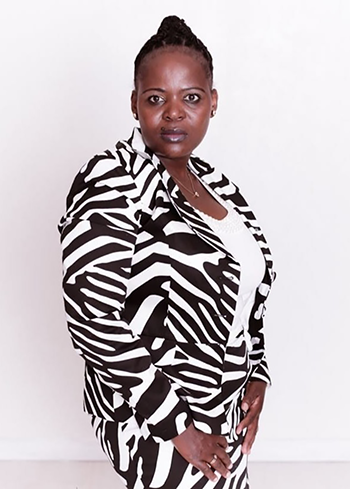 "This appointment provides me with an inimitable opportunity to do research in order to contribute to the development, improvement, modernisation, or reform of all branches of South African law as required by the Constitution. Commissioners are expected to get as much done as possible within the five years of their terms of office."
Professor Mpfariseni Budeli-Nemakonde of Unisa's College of Law (CLAW) is speaking of her appointment by President Cyril Ramaphosa as a member of the South African Law Reform Commission (SALRC). She is one of only three law academics selected.
SALRC is an independent advisory statutory body established in 1973. Its mandate is to research or investigate the state of South African law and make recommendations to government for the development, improvement, modernisation, or reform in all branches of the law to meet the needs of an open and democratic society founded on the Constitution and the rule of law.
Budeli-Nemakonde's appointment is a prodigious achievement that also honours Unisa as one of the leading South African research institutions in the field of Law.
SALRC consists of nine members, including three law academics and four advocates. It is chaired by a judge assisted by another independent jurist. Its members are appointed by the President of the Republic and serve for a five-year term.
Budeli-Nemakonde is one of the founding members of the South African Young Academy of Science (SAYAS) and currently the Director of the School of Law CLAW.
CLAW and Unisa congratulate Professor Mpfariseni Budeli-Nemakonde, who will also be acknowledged at the 2020 R&I Awards on Friday night.
*By Ngwako Mokgotho, Communication and Marketing Specialist, College of Law