College of Science, Engineering & Technology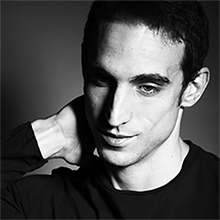 Well done to Dr Neil Stacey, a postdoctoral fellow in Unisa's Institute for the Development of Energy for African Sustainability (IDEAS), who has been selected as one of the Mail & Guardian 200 young South Africans for 2018.
The 31-year-old is featured in the Science and Technology category. Each year the newspaper profiles interesting young people who have done exceptional work in their fields and who also aim to uplift society. These under-35s are talented and have shown themselves to be leaders. Like Stacey, they are the ones to watch.
"This accolade is a great personal honour, and it's a great feeling to have the work I've been doing validated and recognised on the public stage," Stacey commented. "That said, my success in research has come from not taking other people too seriously and it's important to give myself the same treatment, so I'm trying to enjoy it without letting it go to my head."
Click here to read more about this rising star. You can follow him on Twitter: @NeilTStacey.
Read more about Unisa's other 2018 awardee, Dr Rofhiwa Mukhudwana, here.
*Compiled by Sharon Farrell