College of Law
Unisa Criminologist, Dr Mahlogonolo Thobane, from the Department of Criminology & Security Science and School of Criminal Justice entered the young criminologists' research article competition initiative by the International Society of Criminology and the United Nations Office on Drugs Crime/Education for Justice (E47). Her paper, entitled The South African Cash-in-transit Heist Enterprise: Managing its Wellspring and Concatenation, was one of the 10 papers selected internationally. The paper is based on her Master's in Criminology dissertation entitled The Criminal Career of Armed Robbers With Specific Reference to Cash-in-Transit robberies.
As a result of winning the competition, Thobane was invited to present a research paper at the 19th World Congress of Criminology which took place in Qatar, Doha, from 28 to 30 October 2019, where she and the other nine young criminologist winners were recognised. They received their award in the form of a certificate from UNDOC and a trophy, each sponsored by the Police College (Qatar).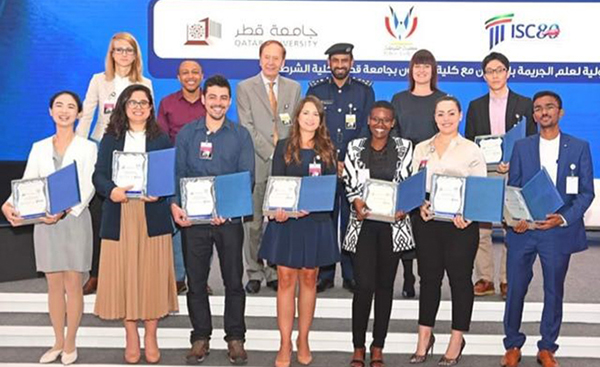 "I would like to extend my appreciation to the College of Law Executive Management (Prof Basdeo, Prof Kole, Prof Masiloane); my Chair of Department (Prof Dastile) and the Departmental Research Fund Representative (Mr Ngoveni) for the support offered in terms of approval of paying other costs related to my travel from the departmental research funds," said Thobane.