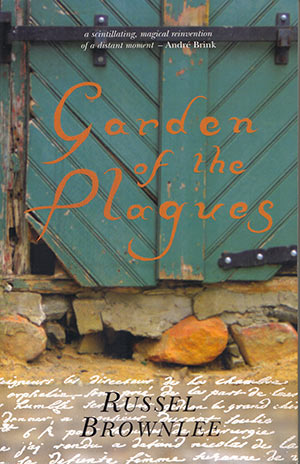 Dr Julie Pridmore from Unisa's Department of English Studies in the College of Human Sciences presents a fourth and final talk on fiction and quarantine, this time based on the 2005 South African novel, Garden of the plagues, by Russel Brownlee.
Set in the Dutch settlement at the Cape in 1685, the time of Simon van der Stel, and peopled by a fascinating array of characters - the officials, victims, survivors and rogues who inhabited the early settlement - the story focuses on Adam Wijk, the rather reclusive gardener and botanist caring for the Company's gardens. Despite his reserved outward appearance there is something enigmatic about Wijk, and as the mystery slowly unfolds it is revealed that he was a physician during the Black Death in London, and there is a reason for his 'exile' - he treated a smallpox case by experimenting with an antidote and was then stripped of his licence.
Into Wijk's lonely life at the Cape comes a stranger, a mute woman from a seemingly plague-ridden Dutch ship lying at anchor in Table Bay. As he tends the sick woman he finds that she reawakens in him feelings long dead and their relationship develops into a poignant love story rich in atmosphere and detail.
* Compiled by Rivonia Naidu-Hoffmeester, Communications and Marketing Specialist, College of Human Sciences & Sharon Farrell, Editor, Department of Institutional Advancement
Love and excess in a time of bubonic plague
Imagined deadly influenza epidemic resonates in a Covid-19 world