News & Media
As the access to education crisis intensifies in South Africa, Unisa has opened its doors to a third of all higher education students in the country as well as students from more than 100 African countries. Unisa has had a positive impact on the lives of previously marginalised groups and has contributed to the South African National Development Plan (NDP) by playing a critical role in producing the skills and knowledge required to drive South Africa's economic and social development.
The NDP recognises that education is the cornerstone upon which a nation that provides opportunities for social mobility, equity, social justice and democracy will depend. In response to this agenda, Unisa annually delivers thousands of skilled and competent graduates to bolster the labour market.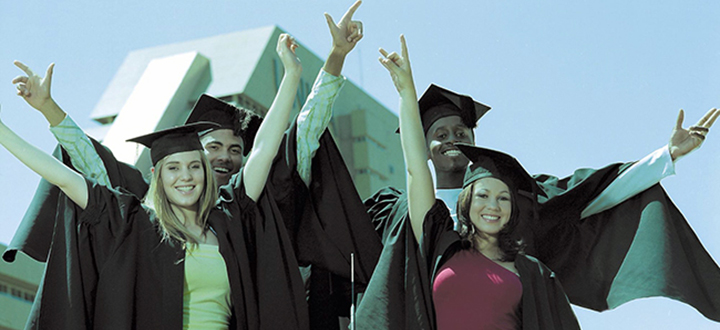 A total number of 63 777 students graduated during the 2019 academic year. This includes 367 doctorates, 1 097 master's degrees, 5 523 honours degrees and 9 939 postgraduate diplomas and certificates, thus bringing the total number of postgraduate qualifications to a staggering 16 926. These figures make Unisa a leading higher education graduate pool contributor, as no other institution compares to Unisa in terms of the numbers of graduates that the institution produces year after year.
Unisa's efforts in producing thousands of graduates every year present to the world a university that has broadened its commitment to advance its educational agenda. Simply put, Unisa is shaping futures in the service of humanity. The NDP expects of higher education institutions to be efficient and characterised by high knowledge productivity units, and high throughput, graduation and participation rates.
Unisa is a leading institution with regard to this agenda and continues to serve its students in the hope that its students will become the drivers of the economy, influencers of social consciousness and the greatest generators of ideas for a sustainable future for this continent. Unisa will always remain committed to growing quality higher education as a public good.
* By Tshimangadzo Mphaphuli, Acting Editor: Internal Communications, Department of Institutional Advancement
Publish date: 2019-11-28 00:00:00.0