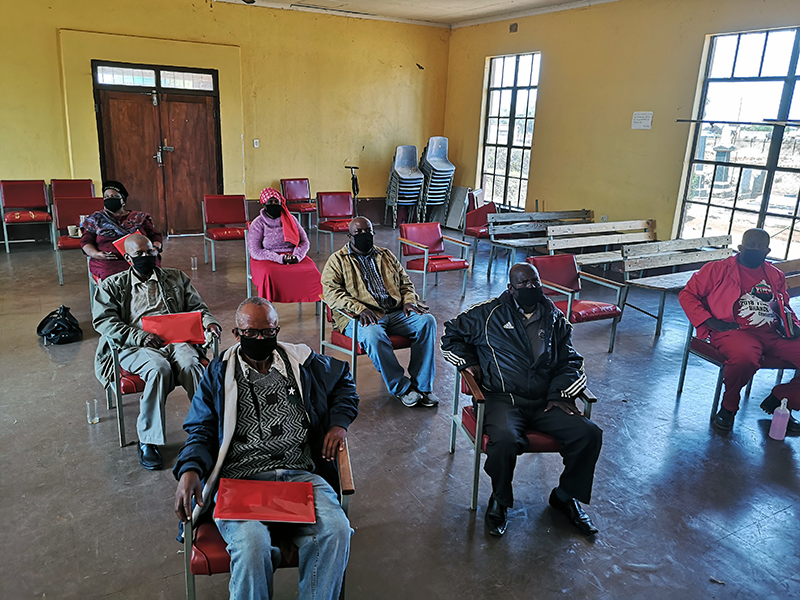 When Unisa's Department of Community Engagement (DCEO) announced that tables and chairs—previously used for the university's venue-based examinations—were going free to a good home, the College of Law (CLAW) Community Engagement Office mobilised and spread the message of the donation to needy schools, non-governmental organisations, community-based organisations, and other relevant establishments in different parts of the country.
They were urged to apply in writing on their official letterheads, indicating the number of chairs and tables required, and these applications were processed on a first-come, first-serve basis.
After a vetting process of the applications by the DCEO, N'wamavimbi Secondary School in Ximausa Village in the Greater Giyani Municipality in Limpopo Province was allocated 650 chairs and 650 tables, Matlala Primary School in Tshikanoshi Village was allocated 200 chairs and 50 tables, Tshikanoshi Mahlakanasela Community Authority was allocated 200 chairs and 200 tables, Northwood Independent High School was allocated 80 chairs and 80 tables, and the Bakgatla Ba Mosethla Traditional Authority was allocated 2 000 chairs and 2 000 tables. In total, CLAW assisted in acquiring over 6 110 chairs and tables, channelling them to these communities.
The CLAW Community Engagement Office believes in collaborative and joint research with its communities. These chairs and tables will benefit learners, community engagement dialogues, meetings, traditional court personnel, and those who are involved in the affairs of communities across the length and breadth of this country. The recipients expressed their gratitude and detailed how they intended to use these donations in their various communities.
Throughout the year and under the leadership of Mpho Matlala, the CLAW community engagement project managed to participate in online research initiatives, workshops, seminars, conferences, and research showcase. This combined effort and a shift in mind-set was necessary to address the setbacks brought about by Covid 19. The college takes into cognisance the fact that community engagement projects are about people and, therefore, the people should lead this processes together with Unisa. It is not a top-down approach but an inclusive approach in which all knowledge—formal and informal—is and can be used to the full benefit of both communities and academia alike.
College of Law: Community Engagement Office
CE Manager: Mpho Matlala
CE Coordinator: Macdonald Rammala
*By the Community Engagement Office, College of Law