Expressing her gratitude for receiving her second National Research Foundation (NRF) rating, Prof Magdel le Roux of Unisa's Department of Biblical and Ancient Studies, College of Human Sciences, acknowledges that these ratings open doors to greater opportunities. Having received a C2 rating in 2020, she previously received the same rating a few years ago. "If it were not for my previous NRF rating and the funding that was available in 2012-2018, I would not have been able to join excavations and conferences in Israel and elsewhere. I am grateful for the assistance and glad to have obtained an NRF rating again."
A multi-tasker by nature, while she was teaching at a secondary school in Pretoria, Le Roux was pursuing her studies and raising two children. That did not stop her from passing her honour's degree with a distinction, and Unisa, as a university that has been shaping futures for over 140 years, offered her a merit bursary to continue with her master's degree. Le Roux later joined the institution as a lecturer while she was busy with her Master's in Old Testament and Biblical Archaeology on the Tribes of Israel (mainly from the Book of Judges), which she obtained cum laude. She is a now a recognised researcher and a senior lecturer at the institution.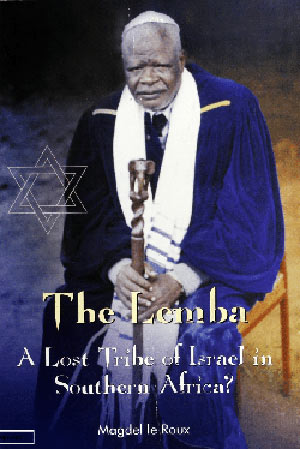 Keen to go the extra mile, Le Roux and her colleagues were, at their own expense, involved in taking students and volunteers annually to assist in excavating Biblical cities in Israel and Greece between 2012 and 2018. Through these hands-on teaching and research opportunities, the number of students, especially postgraduate students, increased. They were not only exposed to real excavation techniques, to "touch" the remains of ancient Biblical cities, but also to attend relevant lectures on their subject.
A few years after joining Unisa, Le Roux's department launched the Africanisation of Biblical Studies project, during which she managed to organise excavation opportunities for mainly South African students who could not join them in travelling to Israel and other countries. The project inspired her to complete her DLitt et Phil degree on the topic In search of the understanding of the Old Testament in Africa: The case of the Lemba. Among other achievements, Le Roux later developed a module: Africa and the Bible, which was well received, and her prescribed book, The Lemba: A lost tribe of Israel in Southern Africa?, was later translated into Venda.
Over the last eight years, Le Roux has published widely in books and journals on "Judaising tribes" in Africa, especially the Lemba, as well as on the ancient tribes of Israel. "I am also the editor of some of those books. A 600-page commentary on the Book of Judges, Richteren: De Prediking van het Oude Testament, incorporating my knowledge of archaeological excavations in Israel and elsewhere and of 'tribal systems in Africa' was published in a prestigious series in The Netherlands (Utrecht: Kok), in 2018. It look me more than seven years to translate the Hebrew text and to provide commentary on each verse of the 21 chapters in the Book of Judges," she explained.
According to Le Roux, Unisa as an open, distance and e-learning (ODeL) institution is sometimes described as a "sleeping giant". She hopes that institution will manage to explore its potential to the fullest. She thinks that the Covid-19 pandemic has forced most institutions to think more innovatively.
* By Nancy Legodi, Acting Journalist, Department of Institutional Advancement