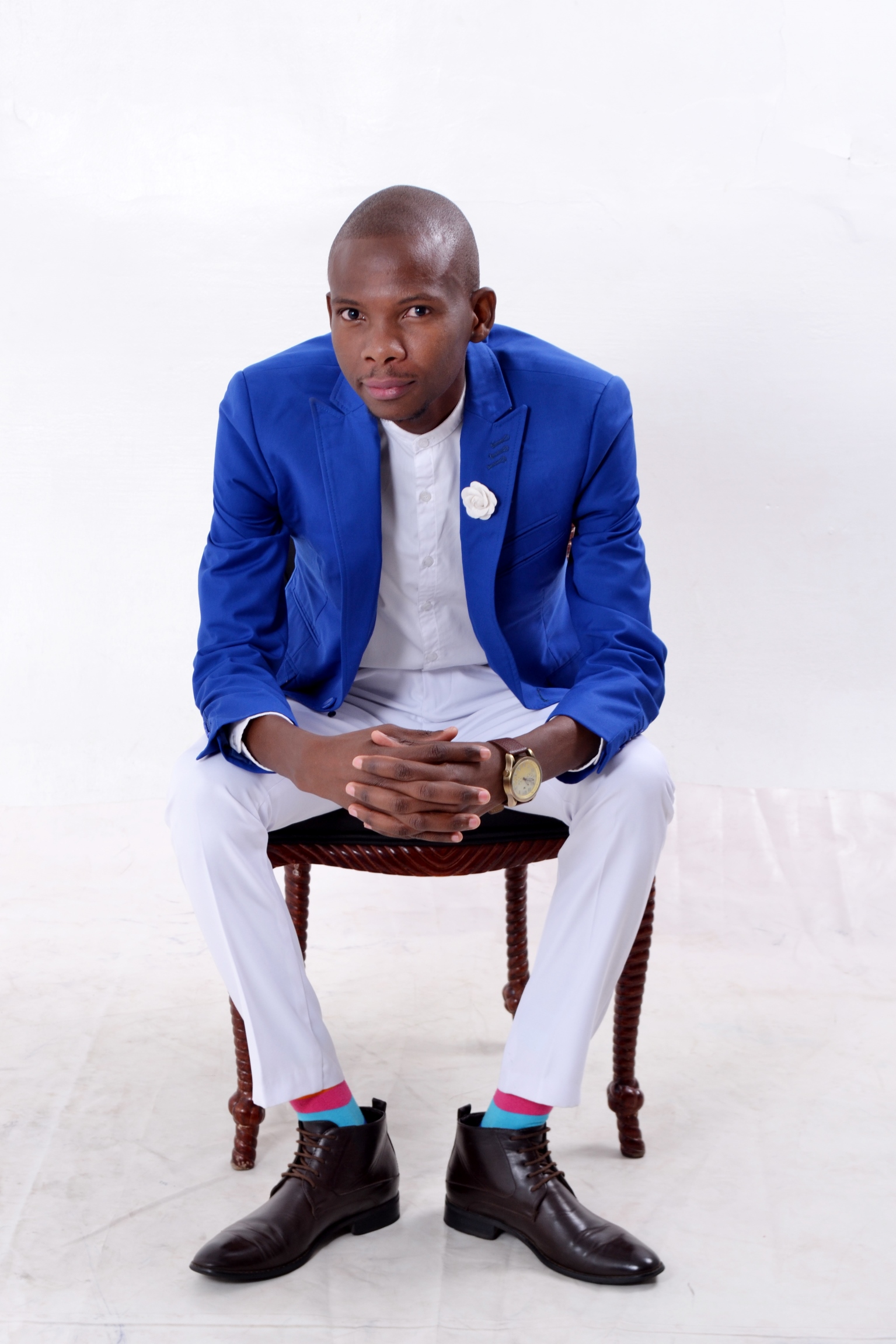 Unisa's Linguistics and Modern Languages Department received high recognition and praise at the 2017 Conference of the Language Associations of Southern Africa. This is thanks to Napjadi Eugene Letsoalo, who received the annual young linguist award for the best conference paper in linguistics by a first time presenter.
Proudly representing his department, the College of Human Sciences and Unisa, Letsoalo said even though he was nervous, he was happy that he could fly the Unisa flag during the conference. "Presenting for the first time in front of field experts was terrifying. I thought that if I make one mistake, they are going to grill me alive, but surprisingly I overcame the fear and everyone enjoyed my presentation and found it interesting with new insights.
"My paper was based on the verbal morphophonemics of Sepedi. It analyses the internal structures of Sepedi verbs found in different contexts, then relates the processes of verb formation to current theories of phonology."
The conference, he explained is a vital one for South Africa, as it brings together five associations that foster research excellence concerning all the languages of Southern Africa. These associations are the African Languages Association of Southern Africa (ALASA), African Association for Lexicography (AFRILEX), Southern African Applied Linguistics Association (SAALA), South African Association for Language Teaching (SAALT), and Linguistics Society of Southern Africa (LSSA). In attendance of the conference were language practitioners all over the country including those from other countries Zimbabwe, Lesotho, South Carolina, Georgia, Washington, New Zealand and Sweden.
Speaking on why the field of linguistics is important, Letsoalo says language is one of the most important tools at the disposal of people. Through language, people have been able to communicate important messages that lead to the transformation of the universe.
"It is because of language that we are able to understand almost everything happening around us. But we have also seen that language barriers are very dangerous to any society hence we currently have concepts such as decolonisation and Africanisation. All these debates centre around language. So linguistics helps us to understand more about this tool we use in our everyday lives yet we take for granted."
Letsoalo, whose research interest are sociolinguistics, phonology and morphology, specialises in syntax, phonology and phonetics. He is currently enrolled for a PhD in Linguistics that looks at the syntax of Sepedi. He conducts research that focuses on the development of South Africa's indigenous languages. His newly found interests include language used by young people in the streets. He is currently researching about SePitori, a popular multilingual register in Pretoria. He is also working on a research project that looks at the misconceptions on youth language or street language in Pretoria.
"The famous Nelson Mandela quotes goes, 'if you talk to a man in a language he understands, that goes to his head, if you talk to him in his language, that goes to his heart'; the university aims to find solutions for African problems, what a better way to focus on the youth since they are the future of the continent. And the most effective way to get to them is through their language. If decision makers are aware of the language of the youth then we are one step closer to solving societal problems.
Addressing the perception that the study of languages and linguistics is for certain groups of people and not for young black people, Letsoalo said: "Most people think that language is about formal usage and the prescription of rule on how to learn languages or studying the old structures of language. But that is actually not the case. There are different fields of linguistics, and one of the interesting fields is sociolinguistics where we learn about language and society; how the society that you come from has shaped the way you speak and how you language can shape your society.
"Recently on Twitter, Tshwane residents were seen to be proud of their language and they taught it to the Twitter community. That is what sparked my interest in the youth language, describing how young people use their language. As language evolves it presents new opportunities for its speakers, and it rests on the speakers' shoulders to seize the opportunity for the betterment of their societies."
The field of linguistics at Unisa has a big role to play and have embarked on their journey with young colleagues not only focused on teaching and learning but also in research. "With South Africa being a multilingual country is it of paramount importance that its languages be researched in order to produce indigenous knowledge of our cultures because language and culture are closely related. Once the knowledge is produced them we can find solutions for our social problems."
* By Rivonia Naidu-Hoffmeester (CHS communications and marketing)
Save
Save