"Our language is a reflection of ourselves," said Professor Dave Mutasa as he opened the Cultural Day celebration and book launch hosted by the Department of African Languages in the College of Human Sciences. He reminded the audience that mental slavery holds one back and it is only through language we are able to operate as human beings. "We need to hear African knowledge coming to the floor," he said.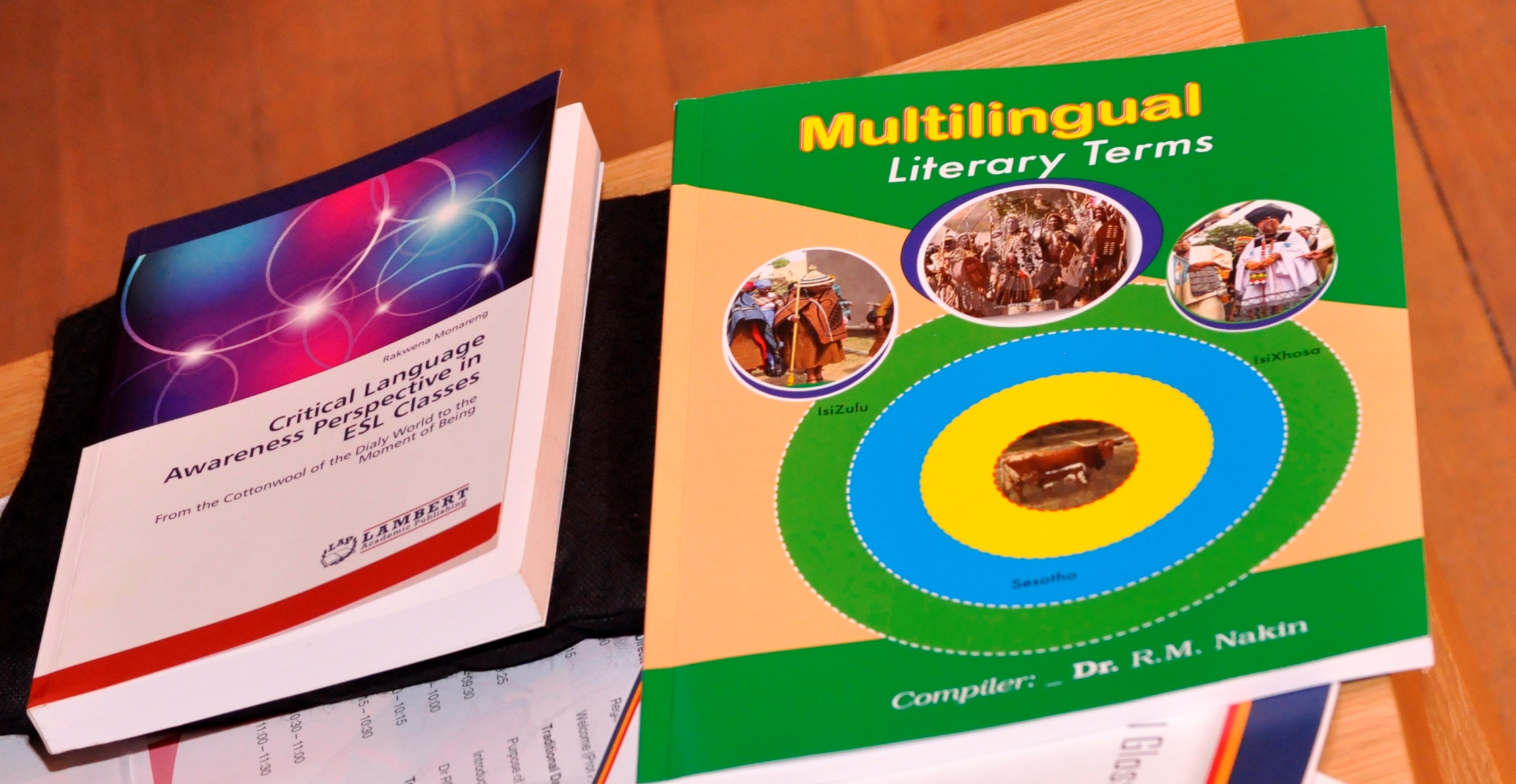 Dr Mpho Monareng from the University of Johannesburg delivered the keynote address on indigenous African languages and said that schools want to manage you, and tell you that your language is a non-entity in your growth. African people are captured to the extent that they have been fooled to believe that they would only be understood if they had to speak English.
He emphasised that indigenous African languages are ontologically incapable of change and creation and will forever be naïve. The languages of the health if they were to change would take or would bring about all of these would be catastrophic.
He elaborated that to live a moral life is antithetical to passivity, acquiescence, blind conformity and lack of interest in life and people need to live with their eyes open and in order to have decolonisation we need to step towards creation of new form of life that could genuinely be characterised as fully human. It is not about tinkering with the margin but it is about reshaping and turning indigenous African languages once again into medium of craftsman and craftswoman.
"Redefine indigenous African languages as being, and open them up to possibility of becoming a human form of epistemic construction rather than a thing," he said as he highlighted that pluriversal knowledge production is open to epistemic diversity. "It does not abandon the notion of universal knowledge of humanity, but it embraces it via a horizontal strategy of openness to dialogue among different epistemic traditions."
Professor Tom Sengani, also from Unisa's African Languages added valuable input to the day by emphasising that sometimes we do not do justice to African languages because we club them together. He pleaded for those who deal with curriculum to incorporate and influence society through language use.
The second part of the event covered the book launch of the Multilingual glossary terms by Dr Rosalia Nakin, who has been an active participant in community development. She applauded her fellow colleagues for travelling the journey with her and sharing memories of making an impact in communities.
"The book reminds us that education is not limited to the classroom," said Professor Elias Mathipe the chief editor of the book, The Indigenous languages, arts, cultures and education: the nucleus Ubuntu philosophy. He spoke highly of all the authors that have contributed chapters to this book.
*By Nomshado Lubisi (CHS communications and marketing)