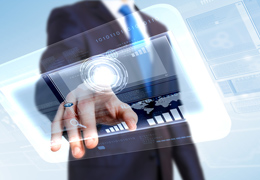 Unisa's Principal and Vice-Chancellor, Prof Puleng LenkaBula, has identified ten catalytic niche areas that will hopefully not only activate and enhance Unisa's academic agenda but will also enhance academics' experiences as engaged scholars who will care to address the needs of our society.
Central to this initiative is Unisa's College of Science, Engineering and Technology, which has already received eight proposals relating to these niche areas, of which five have been supported as flagship projects and possible centres of excellence status. The college is encouraged by the fact that most of the submissions have commercialisation aspects embedded in their planning, a feature that will go a long way towards addressing the engaged scholarship aspect of the academic agenda.

Unisa's ten catalytic niche areas

1. Marine studies
According to the Marine Research Plan of the Department of Science and Technology (2014), coastal oceanography is still in its infancy. There exists a plethora of commercial activities and trade along the 2 800km coastline of South Africa. The Port of Durban is the biggest and busiest port in South Africa. Unisa needs to tap deep into the opportunities for supporting economic growth through teaching and learning, research and innovation as well as engaged scholarship, while at the same time creating awareness of how to protect our marine world from degradation.
The College of Human Sciences (CHS) has put its hand up with the development of a trans-disciplinary BSc in Marine Studies, in collaboration with the College of Agriculture and Environmental Sciences and the College of Science, Engineering and Technology, among others.
The College of Law is currently developing a short learning programme and establishing a research group on custom and marine studies.
---
2. Aviation and aeronautical studies
South Africa has 18 airports, with OR Tambo, Cape Town and King Shaka being international airports. These airports cater for people and goods coming into South Africa or transiting to and from other countries.
This information confirms that this is a niche area that would support a major component of the country's economy. Participation in aviation and aeronautical studies would range from, among others, aviation mechanics and engineering, electronics, operations and safety policy space in accordance with international standards and conventions, as well as traveller experience.
---
3. Automotive studies
The South African Automotive Master Plan (SAAM) 2021 - 2035 envisages the automotive industry to grow from 600 000 to 1.4 million vehicles a year in production at its peak (Businesstech.co.za). This is a confirmation that there is a potential to be explored in Unisa's commitment to producing quality students in this specific niche.
In 2022, students from the Department of Mechanical Engineering in Unisa's College of Science, Engineering and Technology set out on the Sasol Solar Challenge to showcase the solar-powered car that they designed and built to travel from Johannesburg to Cape Town without using a single drop of fuel.
---
4. Energy studies
The energy mix spectrum in South Africa comprises generation, distribution and service (including sales), all requiring different and specific knowledge and skills. Developments concerning power shortages are proof that there is an urgent need to review how we provide energy to the growing and transforming population.
South Africa is blessed with natural light to generate solar energy, as well as wind energy which has since seen the establishment of wind energy farms in the Northern Cape. Developments such as these, are an opportunity for Unisa to participate in building an energy-secure country and a continent that is lit using sustainable energy.
Unisa's College of Graduate Studies has identified energy studies as one of the niche areas that it will support and promote. The Graduate School of Business Leadership is in the process of attracting a strategy partner to develop an executive education course on clean energy.
---
5. Space studies and the Square Kilometre Array
Unisa has been involved in the Square Kilometre Array (SKA) project since 2012. SKA is a $1billion international project to create an array of antennas for detecting radio waves that will have a receiving area of one square kilometre.
The work being done in this regard is of a pioneering nature, involving multi-disciplinary experts and scientists working collaboratively from across the globe. Building sophisticated and far-reaching telescopes would be a product of extreme engineering, the building of huge capacity information and communications technology hardware and software, and related functions and capabilities. The fact that the scope of this kind of project require skills from across the world, speaks to the internationalisation agenda that the university is embarking upon.
In the College of Science, Engineering and Technology, the Department of Physics offers undergraduate courses in Astrophysics, and specialisation in this field up to PhD level. Also in this college, the Department of Mathematics offers a comprehensive Astronomy course, which progresses from undergraduate to master's and PhD level.
The Unisa Observatory, situated on the Muckleneuk Campus in Tshwane, is a modern, well-equipped facility housing a 14" telescope. The observatory is used to train Astronomy students, and has state-of-the-art instrumentation such as a CCD camera for doing research projects.
---
6. Fourth Industrial Revolution and digitalisation
The impact of the Fourth Industrial Revolution (4IR) is upon us and has drastically changed production methods and trade methodologies. Disruptive technologies such as 3D printing, the use of cryptocurrencies, machine learning, the use of big data and algorithms to create data analytics, robotics, and so on, are defining the new normal of conducting daily business and studies. Such developments speak to the need for building capacity in the legal, commercial and technology fields at the university. It is clear that embracing the effects of 4IR cannot be left to "catch-up" processes at the tail end, but should be part and parcel of training and development by institutions of higher learning, such as Unisa.
The College of Graduate Studies will support and promote studies into 4IR and digitalisation, while the Graduate School of Business Leadership presents a short learning programme on Big Data.
---
7. Biotechnological studies
The current need for the development of vaccines illustrates the need to improve and rapidly develop research capacity and technology. With these studies, our lives and the health of our planet, including sustainable food production methods that are friendlier to the environment, could improve significantly.
Unisa's College of Agriculture and Environmental Sciences is one of the main partners in the African BioGenome Project, a coordinated Pan-African effort to build capacity and infrastructure to generate, analyse and deploy genomics data for the improvement and sustainable use of biodiversity and agriculture across Africa. In June 2021, a pilot project was launched with the key objectives of sequencing 100,000 endemic species.
---
8. Health/Pharmaceutical studies
Covid-19 has in many ways tested our capacity to respond to health challenges, including any other pandemic that may erupt. Research in molecular biology, healthcare, the development of health equipment and the development of specialised skills in pulmonary medicine is urgently needed.
In fact, the country has to develop the capacity to continue training medical specialists in different areas that may be deemed critical and urgent at the emergence of any other future pandemics and life-threatening diseases.
In the College of Graduate Studies, the UNESCO-Unisa Africa Chair in Nanosciences and Nanotechnology is leading is international research into the nanodelivery of drugs, including African herbal medicine. The College of Law offers an elective undergraduate module on Medical Law.
---
9. Feminist/Womanist/Bosadi theorisations
It is often stated that the most disrespected person in society is the black woman. The most unprotected person is a black woman. This is why mainstream/Western feminism is not enough, there is a need for intersectionality - feminism that protects all, regardless of one's race, gender identity or capabilities.
Bosadi is a theory for the context of black South African women encompassing racial oppression, sexist African culture, classism as well as general sexism. It is crucial for the university to focus on this field of research and studies.
In the College of Human Sciences, the Institute for Gender Studies conducts interdisciplinary research into eliminating gender-based violence, homophobia and transphobia, and discrimination against women in the workplace and the political arena. The institute also uses education about gender as an effective way to achieve gender equality and the empowerment of women.
The College of Education is renowned for engaged scholarship endeavours regarding this niche area that have led to, among others, publications on widowhood by academic staff members. The Graduate School of Business Leadership offers a short learning programme on Women in Leadership.
---
10. Student support and co-curricular activities
Being an African university that caters for numerous student populations drawn from different walks of life, including (and especially) those coming from poor backgrounds, proper support and tutelage to such students is important to Unisa.
Equipping students with life skills beyond academics is crucial. The ongoing globalisation and interconnection of the world order, dictate that the education and skills imparted to students are such that they allow them to be citizens of the world, who can compete favourably in the global village as they explore different ways of doing things and yet remain proudly African/South African.
Unisa's College of Graduate Studies has developed a suite of training programmes through workshops, colloquia, video conferences and virtual research environments. It reaches out to candidates in Unisa's regional centres, from Gauteng to Akaki, Ethiopia.
The Advocacy and Resource Centre for Students with Disabilities, located in the Student Affairs portfolio, accommodates the needs of students with disabilities, and promotes the principle of access for success. Also in this portfolio, the Student Development Division provides students with social support, governance and leadership development services to enhance graduateness and citizenship.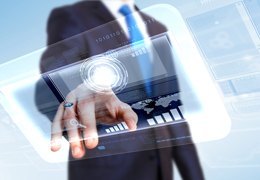 UThishanhloko kanye neSekela-Shansela wase-Unisa, uSolwazi Puleng LenkaBula, uhlonze izindawo eziyishumi ezibalulekile ngethemba lokuthi ngeke nje zivuse futhi zithuthukise i-ajenda yezemfundo ye-Unisa kodwa futhi zizothuthukisa ulwazi lwezemfundo njengezifundiswa ezibambe iqhaza ezizonakekela izidingo zomphakathi wethu.
Okubalulekile kulolu hlelo yiKolishi leSayensi, Ubunjiniyela Nobuchwepheshe base-Unisa, eselithole kakade iziphakamiso eziyisishiyagalombili eziphathelene nalezi zindawo eziyingqalasizinda, ezinhlanu zazo esezisekelwe njengamaphrojekthi ahamba phambili kanye nezikhungo ezingase zibe nezinga eliphezulu. Ikolishi likhuthazwa ukuthi iningi leziphakamiso zinezici zezohwebo ezigxile ekuhleleni kwazo, okuyisici esizohamba ibanga elide ekubhekaneni nesici somfundazwe wokuzibandakanya ku-ajenda yezemfundo.

Izindawo eziyishumi ze-Unisa eziyingqalasizinda

1. Izifundo zasolwandle
NgokoHlelo Locwaningo Lwezasolwandle loMnyango Wezesayensi Nobuchwepheshe (2014), isayensi esifundweni solwandle yasogwini isaqala. Kunenqwaba yemisebenzi yezohwebo kanye nokuhwebelana ngasogwini logu lwaseNingizimu Afrika olungamakhilomitha ayi-2 800. Ichweba laseThekwini liyichweba elikhulu nelimatasa kakhulu eNingizimu Afrika. I-Unisa idinga ukungena ngokujulile emathubeni okuxhasa ukukhula komnotho ngokufundisa nokufunda, ucwaningo nokusungula okusha kanye nemifundaze yokuzibandakanya, ngesikhathi esifanayo iqwashisa ngendlela yokuvikela umhlaba wethu wasolwandle ekucekeleni phansi.
IKolishi Lesayensi Yabantu (CHS) seliphakamise isandla ekuthuthukisweni kwe-BSc yokuqondisa izigwegwe Ezifundweni Zasolwandle, ngokubambisana neKolishi Lezolimo Nesayensi Yezemvelo kanye neKolishi Lesayensi, Ubunjiniyela Nobuchwepheshe, phakathi kokunye.
IKolishi Lomthetho njengamanje lithuthukisa uhlelo lokufunda olufushane futhi lisungula iqembu lokucwaninga ngezifundo zamasiko nezasolwandle.
---
2. Izifundo zesayensi yezindiza nokusebenza nokukhiqizwa kwezindiza
INingizimu Afrika inezikhumulo zezindiza eziyi-18, i-OR Tambo, iKapa kanye neKing Shaka kuyizikhumulo zamazwe ngamazwe. Lezi zikhumulo zezindiza zibhekelela abantu nezimpahla ezingena eNingizimu Afrika noma ezidlulayo ziya noma zibuya kwamanye amazwe.
Lolu lwazi luqinisekisa ukuthi lena yindawo eyingqalasizinda engasekela ingxenye enkulu yomnotho wezwe. Ukubamba iqhaza ezifundweni zesayensi yezindiza nokusebenza nokukhiqizwa kwezindiza kuzosukela, phakathi kokunye, omakhenikha bokusebenza nokukhiqizwa kwezindiza nobunjiniyela, ezogesi, indawo yenqubomgomo yezokusebenza kanye nezokuphepha ngokuvumelana namazinga amazwe ngamazwe kanye nezivumelwano, kanye nolwazi lwabahambi.
---
3. Izifundo zezimoto
Uhlelo Olukhulu Lwezimoto lwaseNingizimu Afrika (SAAM) 2021 - 2035 luhlose ukuthi imboni yezimoto ikhule isuka ku-600 000 iye ezigidini eziyi-1.4 zezimoto ngonyaka ezikhiqizwayo ezingeni eliphezulu kakhulu (Businesstech.co.za). Lokhu kuyisiqinisekiso sokuthi kukhona okungahle kubhekwe ekuzibophezeleni kwe-Unisa ekukhiqizeni abafundi abasezingeni eliphezulu kulesi singqalasizinda esithile.
Ngo-2022 abafundi boMnyango wOnjiniyela bamaKhemikhali eKolishi Lesayensi, Ubunjiniyela kanye Nobuchwepheshe e-Unisa baqala umkhankaso weNselela yeLanga weSasol bezokhangisa ngemoto esebenzisa amandla elanga abayikhanda futhi bayakha ukuthi ihambe isuka eGoli iye eKapa ngaphandle kokusebenzisa ngisho iconsi elilodwa likaphethiloli.
---
4. Izifundo zamandla
Uhlelo lwamandla avuselelekayo eNingizimu Afrika luhlanganisa ukukhiqiza, ukusatshalaliswa kanye nensizakalo (okuhlanganisa nokuthengisa), konke okudinga ulwazi oluhlukile noluqondile kanye namakhono. Intuthuko ephathelene nokushoda kukagesi iwubufakazi bokuthi kunesidingo esiphuthumayo sokubuyekeza ukuthi sinikeza kanjani amandla ebantwini abakhulayo nabashintshayo.
INingizimu Afrika ibusisiwe ngokukhanya kwemvelo ukukhiqiza amandla elanga, kanye namandla omoya osekubone ukusungulwa kwamapulazi aphehla amandla omoya eNyakatho Kapa. Izintuthuko ezifana nalezi, ziyithuba lokuthi i-Unisa ibambe iqhaza ekwakheni izwe elivikelekile likagesi kanye nezwekazi elikhanyiswa kusetshenziswa amandla asimeme.
IKolishi Lezifundo Zeziqu e-Unisa lihlonze izifundo zamandla njengenye yezindawo eziyingqalasizinda ezozisekela futhi zizikhuthaze. Isikole Seziqu Zobuholi Bebhizinisi sisemkhankasweni wokuheha uzakwethu wesu lokuthuthukisa isifundo semfundo ephakeme mayelana namandla ahlanzekile.
---
5. Izifundo zasemkhathini kanye ne- Square Kilometre Array
I-Unisa ibambe iqhaza kuphrojekthi ye-Square Kilometre Array (SKA) kusukela ngo-2012. I-SKA yiphrojekthi yamazwe ngamazwe eyizigidi eziyizinkulungwane ezingu-$1 yokwakha uxhaxha lobuchwepheshe okuthola amaza omsakazo azoba nendawo yokwamukela eyikhilomitha-skwele elilodwa.
Umsebenzi owenziwayo mayelana nalokhu ungowokuqala, obandakanya ochwepheshe bemikhakha eminingi kanye nososayensi abasebenza ngokubambisana abavela emhlabeni wonke. Ukwakha izibonakude ezisezingeni eliphezulu nezifinyelela kude kungaba umkhiqizo wobunjiniyela obedlulele, ukwakhiwa kolwazi olunamandla amakhulu kanye nezingxenye zomzimba wekhompyutha nezinhlelo zayo zokusebenza zobuchwepheshe bezokuxhumana, kanye nemisebenzi namakhono ahlobene. Iqiniso lokuthi ububanzi balolu hlobo lwephrojekthi ludinga amakhono avela emhlabeni wonke, likhuluma nge-ajenda yokwenziwa kwamazwe ngamazwe imfundo ephakeme eqalayo.
EKolishi Lesayensi, Ubunjiniyela Nobuchwepheshe, uMnyango weSayensi Yamandla unikeza izifundo zeziqu zeSayenzi yeziNkanyezi, kanye nekhono kulo mkhakha kuze kufike ezingeni le-PhD. Futhi kuleli kolishi, uMnyango Wezibalo uhlinzeka ngesifundo esibanzi seziNkanyezi, esisuka kuziqu zokuqala siye ezingeni zeziqu zobumpetha kanye ne-PhD.
Indawo yokuhlola yase-Unisa, etholakala kuKhampasi i-Muckleneuk e-Tshwane, iyisikhungo sesimanje, esihlome kahle esihlala nesibonakude esingu-14". Indawo yokuhlola isetshenziselwa ukuqeqesha abafundi besifundo seziNkanyezi, futhi inezinsimbi ezisezingeni eliphezulu njengekhamera ye-CCD. ukwenza amaphrojekthi ocwaningo.
---
6. Inguquko Yezimboni Yesine kanye nedijithali
Umthelela weNguquko Yezimboni Yesine (4IR) uphezu kwethu futhi ushintshe kakhulu izindlela zokukhiqiza nezindlela zokuhweba. Ubuchwepheshe obuphazamisayo obufana nokuphrinta kwe-3D, ukusetshenziswa kwemali evikelwe wubuchwepheshe, ukufunda ngomshini, ukusetshenziswa kwemininingwane emikhulu nemithetho elandelwayo ekubaleni ukudala ukuhlaziya imininingwane, amarobhothi, nokunye, kuchaza okujwayelekile okusha kokuqhuba ibhizinisi nezifundo zansuku zonke. Intuthuko enjalo ikhuluma ngesidingo sokwakhiwa kwamakhono emikhakheni yezomthetho, ezohwebo nezobuchwepheshe emfundweni ephakeme. Kuyacaca ukuthi ukwamukela imiphumela ye-4IR angeke kuyekwe ukuthi kube yizinqubo "zokubambisa" ekugcineni, kodwa kufanele kube yingxenye yokuqeqeshwa nokuthuthukiswa kwezikhungo zemfundo ephakeme, njenge-Unisa.
IKolishi Lezifundo Zeziqu lizosekela futhi likhuthaze izifundo zibe yi-4IR kanye nedijithali, kuyilapho Isikole Seziqu Zobuholi Bebhizinisi sethula uhlelo lokufunda olufushane kuMininingwane Emikhulu.
---
7. Izifundo zezinto eziphilayo
Isidingo samanje sokuthuthukiswa kwemithi yokugoma sibonisa isidingo sokuthuthukisa nokwenza ngokushesha umthamo wocwaningo kanye nobuchwepheshe. Ngalezi zifundo, izimpilo zethu kanye nempilo yeplanethi yethu, okuhlanganisa nezindlela ezisimeme zokukhiqiza ukudla ezinobungani kumvelo, zingathuthuka kakhulu.
IKolishi Lezolimo Nesayensi Yezemvelo Iase-Unisa lingelinye labahlanganyeli abakhulu kuPhrojekthi yase-Afrika ye- BioGenome, umzamo odidiyelwe we-Pan-Afrika wokwakha amandla nengqalasizinda ukuze kukhiqizwe, kuhlaziywe futhi kusatshalaliswe imininingwane yezakhi zofuzo lomuntu ukuze kuthuthukiswe nokusetshenziswa okusimeme kwezinhlobonhlobo zemvelo nezolimo e-Afrika yonkana. NgoNhlangulana 2021, kwethulwa iphrojekthi yokuhlola enezinjongo ezibalulekile zokulandelanisa izinhlobo zezilwane eziwu-100,000.
---
8. Izifundo Zezempilo /Zezokwelapha
I-Covid-19 ihlole ngezindlela eziningi amandla ethu okubhekana nezinselele zezempilo, okuhlanganisa nanoma yisiphi esinye isifo esiwubhubhane esingase siqubuke. Ucwaningo lwebhayoloji yamangqamuzana, ukunakekelwa kwezempilo, ukuthuthukiswa kwemishini yezempilo kanye nokuthuthukiswa kwamakhono akhethekile emithini yamaphaphu ludingeka ngokushesha.
Eqinisweni, izwe kufanele lithuthukise amandla okuqhubeka nokuqeqesha ochwepheshe bezokwelapha ezindaweni ezahlukene ezingase zithathwe njengezibucayi futhi ziphuthuma lapho kuvela noma yiziphi ezinye izifo eziwubhadane nezifo ezisongela ukuphila.
EKolishi Lezifundo Zeziqu, uSihlalo we-UNESCO-Unisa Afrika esifundweni Sezakhiwo nokwakha ngesilinganiso esincane kakhulu kanye noBuchwepheshe besayensi uhola ucwaningo lwamazwe ngamazwe mayelana nokulethwa kwezidakamizwa, okuhlanganisa nemithi yaseAfrika ephathelene nomphefumulo, umoya, nomzimba. IKolishi Lomthetho linikeza imojuli yokukhetha yabafundi abathola iziqu kuMthetho Wezokwelapha.
---
9. Imibono egxile kwabesifazane/Bosadi
Kuyaye kuthiwe umuntu ongahlonishwa kakhulu emphakathini ngowesifazane omnyama. Umuntu ongavikelekile kakhulu ngowesifazane omnyama. Yingakho ubufazane obujwayelekile/baseNtshonalanga bungenele, kunesidingo sokuhlangana - ubufazane obuvikela bonke, kungakhathaliseki uhlanga lomuntu, ubulili noma amakhono.
I-Bosadi umbono wengqikithi yabesifazane abamnyama baseNingizimu Afrika ehlanganisa ukucindezelwa ngokobuhlanga, isiko lama-Afrika acwasa ngokobulili, ukuhlukaniswa ngokwezigaba kanye nokucwasa ngokobulili nje jikelele. Kubalulekile ukuthi imfundo ephakeme igxile kulo mkhakha wocwaningo nezifundo.
EKolishi Lesayensi Yesintu, Isikhungo Sezifundo Zobulili yenza ucwaningo lwezinhlaka ezahlukene ukuze kuqedwe udlame olusekelwe kubulili, ukuzonda abantu abathandana nabantu bobulili obufanayo kanye nabanobulili obuhlukile kulobu bemvelo yabo, kanye nokucwaswa kwabesifazane emsebenzini nasezinkundleni zezombusazwe. Lesi sikhungo siphinde sisebenzisa imfundo ngobulili njengendlela ephumelelayo yokuzuza ukulingana ngokobulili kanye nokufukula abesifazane.
IKolishi Lezemfundo lidume ngemizamo yokufundisa ephathelene nale ndawo yesingqalasizinda eholela, phakathi kokunye, ekushicilelweni ngobufelokazi ngabasebenzi bezemfundo. Isikole Seziqu Zobuholi Bebhizinisi sihlinzeka ngohlelo lokufunda olufushane ngabesifazane Ebuholini
---
10. Ukwesekwa kwabafundi kanye nemisebenzi ehambisana nezifundo ezifundiswayo
Ukuba imfundo ephakeme yase-Afrika ebhekelela abafundi abaningi abaphuma emikhakheni eyahlukene yempilo, okuhlanganisa (ikakhulukazi) labo abavela ezizindeni ezimpofu, ukwesekwa okufanele kanye nokufundiswa kwabafundi abanjalo kubalulekile e-Unisa.
Ukuhlomisa abafundi ngamakhono okuphila ngale kwezifundo kubalulekile. Ukuhwebelana komhlaba wonke okuqhubekayo kanye nokuxhumana kwesimiso somhlaba, kubeka ukuthi imfundo namakhono anikezwa abafundi afanele ukuthi avumele ukuba izakhamuzi zomhlaba, ezingakwazi ukuncintisana kahle emhlabeni wonke njengoba behlola izindlela ezahlukene zokwenza izinto kodwa nokho sihlale singumAfrika/umNingizimu Afrika oziqhenyayo.
IKolishi Lezifundo Zeziqu lase-Unisa lithuthukise uchungechunge lwezinhlelo zokuqeqesha ngokusebenzisa izingqungquthela, izinkomfa zezemfundo, izinkomfa zevidiyo kanye nezimo zocwaningo olubonakalayo. Lifinyelela ebantwini abazongenela ukhetho ezikhungweni zesifunda zase-Unisa, kusukela eGauteng kuya e-Akaki, e-Ethiopia.
Isikhungo Sokumela Nezinsiza Zabafundi Abakhubazekile, esitholakala kuphothifoliyo Yezindaba Zabafundi, sibhekelela izidingo zabafundi abakhubazekile, futhi sikhuthaza umgomo wokufinyelela empumelelweni. Futhi kule phothifoliyo, uPhiko Lokuthuthukiswa Kwabafundi luhlinzeka abafundi ngosizo lwezenhlalakahle, ukubusa kanye nezinsizakalo zokuthuthukisa ubuholi ukuze kuthuthukiswe ukuphothula kanye nokuba yisakhamuzi.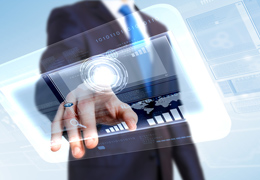 Mosuwehlooho le Motlatsamokanseliri wa Unisa, Prof Puleng LenkaBula, o kgethile dibaka tse leshome tsa bohlokwa tseo re tshepang hore di ke ke tsa kenya tshebetsong feela le ho ntlafatsa morero wa thuto wa Unisa empa hape di tla ntlafatsa boiphihlelo ba barutehi e le barutehi ba tshwarehileng ba tla hlokomela ditlhoko tsa setjhaba sa habo rona.
Ntlha ya bohlokwa morerong ona ke Kholeje ya Mahlale, Boenjinere le Theknoloji, ya Unisa, e seng e amohetse ditlhahiso tse robedi tse amanang le dibaka tsena tsa maqheka, tseo tse hlano tsa tsona di tsheheditsweng e le merero e ka sehloohong le ditsi tse ka bang teng tsa boemo bo botle. Kholeje e kgothatswa ke taba ya hore boholo ba ditlhahiso di na le dikarolo tsa kgwebo tse kenyelleditsweng moralong wa tsona, e leng tshobotsi e tla thusa haholo ho rarolla karolo e amehang ya dihlapiso ya lenaneo la thuto.
Dibaka tse leshome tse thusang tsa Unisa
1. Dithuto tsa mawatleng
Ho ya ka Leano la Patlisiso ya Mawatleng ya Lefapha la Mahlale le Theknoloji (2014), pono ya lebopo ya lewatle e ntse e le boseeng. Ho na le bongata ba mesebetsi ya kgwebo e haufi le lebopo la lewatle la 2 800km la Afrika Borwa. Boemakepe ba Durban ke boemakepe bo boholo le bo phetheselang ka ho fetisisa Afrika Borwa. Unisa e hloka ho kenella ka botebo menyetla ya ho tshehetsa kgolo ya moruo ka ho ruta le ho ithuta, diphuputso le boiqapelo hammoho le boithuto bo kopanetsweng, ha ka nako e tshwanang e ntse e etsa tlhokomediso ya ho sireletsa lefatshe la rona la mawatle ho senyeheng.

Kholeje ya Mahlale a Batho (CHS) e kentse letsoho hodima ntshetsopele ya BSc ya Dithuto tsa Mawatleng, ka tshebedisanommoho le Kholeje ya Temothuo le Mahlale a Tikoloho le Kholeje ya Mahlale, Boenjinere le Theknoloji, hara tse ding.

Kholeje ya molao ha jwale e ntse e etsa lenaneo le lekgutshwanyane la ho ithuta le ho theha sehlopha sa dipatlisiso mabapi le dithuto tsa moetlo le tsa mawatleng.

2. Dithuto tsa difofane le bofofisi
Afrika Borwa e na le maemafofane a 18, OR Tambo, Cape Town le King Shaka e le maemafofane a matjhaba. Maemafofane ana a sebeletsa batho le thepa e kenang Afrika Borwa kapa e yang kapa e tswang dinaheng tse ding.

Tlhahisoleseding ena e tiisa hore sena ke sebaka se setle se ka tshehetsang karolo e kgolo ya moruo wa naha. Ho kenya letsoho dithutong tsa difofane le bofofisi ho tla tloha, hara tse ding, bolokiso ba difofane le boenjineri ba diilektroniki, sebaka sa tshebetso le pholisi ya polokeho ho latela maemo le ditumellano tsa matjhaba, hammoho le boiphihlelo ba moeti.
3. Dithuto tsa dikoloi
Moralo o Moholo wa Dikoloi wa Afrika Borwa (SAAM) 2021 - 2035 o rerile hore indasteri ya makoloi e hole ho tloha ho 600 000 ho ya ho 1.4 milione ya makoloi ka selemo tlhahisong ka sehlohlolong sa yona (Businesstech.co.za). Ena ke netefatso ya hore ho na le monyetla wa ho hlahlojwa boitlamo ba Unisa ba ho hlahisa baithuti ba boleng bo hodimo sebakeng sena se ikgethileng.

Ka 2022, baithuti ba Lefapha la Boenjineri ba dikhemicale, Kholeje ya Mahalale, Boejenere le Theknoloji ya Unisa ba ile ba qala Sasol Solar Challenge ho bontsha koloi e sebedisang matla a letsatsi eo ba e entseng le ho e aha hore e tsamaye ho tloha Johannesburg ho ya Cape Town ntle le ho sebedisa lerothodi le le leng la mafura.
4. Dithuto tsa matla
Motswako wa matla Afrika Borwa o kenyelletsa tlhahiso, kabo le ditshebeletso (ho kenyeletswa thekiso), kaofela di hloka tsebo le bokgoni bo fapaneng. Dintlafatso tse mabapi le kgaello ya motlakase ke bopaki ba hore ho na le tlhokahalo e potlakileng ya ho hlahloba mokgwa wa ho fana ka matla ho baahi ba ntseng ba eketseha le ba fetohang.

Afrika Borwa e hlohonolofaditswe ka lesedi la tlhaho ho hlahisa motlakase wa letsatsi, hammoho le motlakase wa moya o bonahalang moo ho hlongwang dipalo tsa motlakase wa moya ka Kapa Leboya. Dintlafatso tse kang tsena, ke monyetla wa hore Unisa e kenye letsoho ho aheng naha e sireleditsweng ke matla le kontinente e kgantshitsweng ka ho sebedisa matla a moshwella.

Kholeje ya Mangolo Thuto ya Unisa e kgethile dithuto tsa matla e le tse ding tsa dibaka tseo e tla di tshehetsa le ho di kgothaletsa. Sekolo sa mangolo a Boetapele ba Kgwebo se mothating wa ho hohela molekane wa leano ho ntshetsapele thupelo ya thuto e phahameng ya matla a hlwekileng.
5. Dithuto tsa sepakapaka le sebaka sa sekwere khilometa
Unisa e bile le seabo porojekeng ya Square Kilometre Array (SKA) ho tloha ka 2012. SKA ke projeke ya matjhaba ya $1billion ya ho bopa letoto la dika bakeng sa ho lemoha maqhubu a radio tse tla a amohela sebaka se lekanang le sekwere sa metara e le nngwe.

Mosebetsi o ntseng o etswa mabapi le taba ena ke wa pele, o kenyelletsang ditsebi le boramahlale ba fapaneng ba sebetsang ka kopanelo ho tswa lefatsheng ka bophara. Ho aha dibonelahole tse tswetseng pele le tse fihlang hole e ne e tla ba sehlahiswa sa boenjinere bo feteletseng, kaho ya boitsebiso bo boholo ba bokgoni le disebediswa tsa theknoloji ya dikgokahano le software, le mesebetsi le bokgoni bo amanang. Taba ya hore boholo ba morero wa mofuta ona o hloka tsebo ho tswa lefatsheng ka bophara, e bua ka morero wa matjhaba oo yunivesiti e o qalang.

Kholejeng ya Mahlale, Boenjinere le Theknoloji, Lefapha la Fisiks le fana ka dithupelo tsa bana ba pele ho Astrophysics, le ho ikgethela lebaleng lena ho fihlela boemong ba PhD. Hape kholejeng ena, Lefapha la Mathematics le fana ka thupelo e felletseng ya Astronomy, e tswelang pele ho tloha sehlopheng sa pele sa thuto ho isa maemong a masters le PhD.

Observatory ya Unisa, e khamphaseng ya Muckleneuk e Tshwane, ke setsi sa sejwalejwale, se nang le thepa e ntle se nang le sebonelahole sa 14 ". Sebaka sa ho shebella se sebediswa ho kwetlisa baithuti ba thuto ya dinaledi, mme se na le disebediswa tsa moraorao tse kang khamera ya CCD. bakeng sa ho etsa merero ya dipatlisiso.
6. Phetohelo ya Bone ya Diindasteri le digitalisation
Tshusumetso ya Phetohelo ya Bone ya Diindasteri (4IR) e hodima rona mme e fetotse haholo mekgwa ya tlhahiso le mekgwa a kgwebo. Theknoloji e sitisang jwalo ka kgatiso ya 3D, tshebediso ya di-cryptocurrencies, ho ithuta ka motjhini, tshebediso ya data e kgolo le di-algorithms ho theha data analytics, robotics, jwalojwalo, di hlalosa mokgwa o motjha ho tsamaisa kgwebo le dithuto tsa letsatsi le letsatsi. Dintlafatso tse jwalo di bua ka tlhokeho ya ho aha bokgoni mafapheng a molao, kgwebo le theknoloji yunivesiting. Ho hlakile hore ho amohela ditlamorao tsa 4IR ho ke ke ha tlohelwa ho " tshwara" ditshebetso tsa ditsamaiso qetellong ya mohatla, empa e lokela ho ba karolo le sephuthelwana sa kwetliso le ntshetsopele ya ditsi tsa thuto e phahameng, jwalo ka Unisa.

Kholeje ya Mangolo a Thuto e tla tshehetsa le ho kgothaletsa dithuto tsa 4IR le digitalisation, ha Sekolo sa mangolo a Boetapele ba Kgwebo se fana ka lenaneo le lekgutshwanyane la ho ithuta ka Boitsebiso bo Boholo.
7. Dithuto tsa diphedi
Tlhokahalo ya ha jwale ya ntshetsopele ya diente e bontsha tlhokeho ya ho ntlafatsa ka potlako bokgoni ba dipatlisiso le theknoloji. Ka dithuto tsena, bophelo ba rona le bophelo bo botle ba polanete ya rona, ho kenyeletswa mekgwa e tsitsitseng ya tlhahiso ya dijo e leng botswalle ho tikoloho, e ka ntlafala haholo.
Kholeje ya Unisa ya Temo le Mahlale a Tikoloho ke e nngwe ya balekane ba ka sehloohong morerong wa African BioGenome Project, boiteko bo hokahaneng ba Pan-Afrika ba ho aha bokgoni le meralo ya motheo ya ho hlahisa, ho sekaseka le ho tsamaisa dintlha tsa genomics bakeng sa ntlafatso le tshebediso e tsitsitseng ya mefutafuta ya dihlodilweng le temo ho phatlalla le Afrika. Ka Phuptjane 2021, morero wa diteko o ile wa thakgolwa ka sepheo sa mantlha sa ho hlophisa mefuta e 100,000 ya dimela.
8.Dithuto tsa bophelo bo botle / tsa Meriana
Covid-19 e lekile bokgoni ba rona ba ho arabela mathateng a bophelo bo botle ka ditsela tse ngata, ho kenyeletswa le sewa sefe kapa sefe se ka qhomang. Dipatlisiso ka baeloji ya dimolekhule, tlhokomelo ya bophelo bo botle, ntshetsopele ya disebediswa tsa bophelo bo botle le ntshetsopele ya tsebo tse kgethehileng tsa meriana ya matshwafo di hlokahala ka potlako.

Ebile, naha e tlameha ho ntshetsapele bokgoni ba ho tswela pele ho kwetlisa ditsebi tsa bongaka dibakeng tse fapaneng tse ka nkwang di le bohlokwa ebile di potlakile ha ho hlaha mafu a sewa le mafu a kotsi a kamoso.

Kholejeng ya Mangolo a Thuto, UNESCO-Unisa Africa Chair in Nanosciences and Nanotechnology e etella pele ka dipatlisiso tsa matjhaba mabapi le nanodelivery ya dithethefatsi, ho akarelletsa le meriana ya ditlamatlama ya Afrika. Kholeje ya Molao e fana ka mojulu wa boikgethelo ba baithuti ba tlase ho Molao wa Bongaka.
9. Dikgopolo tsa Basadi
Hangata ho bolelwa hore motho ya sa hlomphuweng ka ho fetisisa setjhabeng ke mosadi wa motho e motsho. Motho ya sa sireletsehang ka ho fetisisa ke mosadi wa motho e motsho. Ke ka lebaka lena botshehadi bo tlwaelehileng/Bophirima bo sa lekaneng, ho hlokeha hore ho be le mekato e fapaneng - ya basadi e sireletsang bohle, ho sa natswe morabe wa motho, botho ba hae kapa bokgoni ba hae. Bosadi ke teori ya maemo a basadi ba batho batsho ba Afrika Borwa e akaretsang kgatello ya morabe, setso sa maAfrika sa bong, kgethollo ya maemo le kgethollo ya bong ka kakaretso. Ke ha bohlokwa hore yunivesiti e tsepamise maikutlo tabeng ena ya dipatlisiso le dithuto. Kholejeng ya Mahlale a Batho, Setsi sa dithuto tsa Tekatekano se etsa dipatlisiso tse fapaneng mabapi le ho fedisa tlhekefetso ya bong, lehloyo la batho ba ratanang le batho ba ratanang le ba bong bo tshwanang le ba batho ba bang, le kgethollo kgahlanong le basadi mosebetsing le mabaleng a dipolotiki. Setsi se boetse se sebedisa thuto mabapi le tekatekano e le mokgwa o sebetsang wa ho fihlela tekatekano le matlafatso ya basadi.
Kholeje ya Thuto e tumme ka boikitlaetso ba boithuto mabapi le sebaka sena sa bohlokwa se lebisitseng, hara tse ding, ho phatlalatswa ka bohlolohadi ke basebetsi ba thuto. Sekolo sa Mangolo a Boetapele ba Kgwebo se fana ka lenaneo le lekgutshwane la ho ithuta ka Basadi Boetapeleng.
10. Tshehetso ya moithuti le mesbetsi e kopanetsweng ya thuto
Ho ba yunivesiti ya Afrika e hlokomelang baithuti ba bangata ba tswang maemong a fapaneng a bophelo, ho kenyeletswa (haholoholo) ba tswang malapeng a futsanehileng, tshehetso e nepahetseng le thuto ho baithuti ba jwalo ke tsa bohlokwa ho Unisa. Ho hlomella baithuti ka tsebo ya bophelo ho feta barutehi ho bohlokwa. Kgokahano e ntseng e tswela pele ya ho ikopanya ha ditjhaba tsa lefatshe le kgokahanyo ya tsamaiso ya lefatshe, e laela hore thuto le tsebo tse fuwang baithuti e ba dumelle ho ba baahi ba lefatshe, ba ka kgonang ho hlodisana ka katleho motseng wa lefatshe ha ba ntse ba hlahloba mekgwa e fapaneng ya ho etsa dintho leha ho le jwalo a dula a le motlotlo MoAfrika/MoAfrika Borwa. Kholeje ya Unisa ya Mangolo a Thuto e thehile sehlopha sa manane a kwetliso ka dithupelo, dipuisano, dikopano tsa video le dibaka tsa dipatlisiso. E buisana le bonkgetheng ba ditsi tsa lebatowa tsa Unisa, ho tloha Gauteng ho ya Akaki, Ethiopia. Setsi sa Bobuelli le Disebediswa bakeng sa Baithuti ba nang le Bokowa, se ka hara potefolio ya Ditaba tsa baithuti, se hlokomela ditlhoko tsa baithuti ba nang le bokowa, mme se kgothalletsa molaotheo wa ho fumana katleho. Hape potefoliong ena, Lekala la Ntshetsopele ya Baithuti le fa baithuti tshehetso ya setjhaba, puso le ditshebeletso tsa ntshetsopele ya boetapele ho ntlafatsa mangolo le boahi.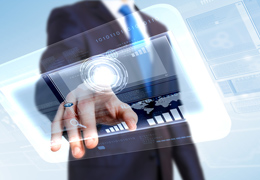 Unisa se rektor en visekanselier, prof Puleng LenkaBula, het tien katalitiese nisareas geïdentifiseer wat daarop gemik is om Unisa se akademiese agenda te verlewendig en versterk, en akademici se belewenisse as vakkundiges wat met die behoeftes van ons samelewing gemoeid is, te bevorder.
Sentraal tot hierdie inisiatief is Unisa se Kollege vir Wetenskap, Ingenieurswese en Tegnologie (College of Science, Engineering and Technology), wat reeds agt voorstelle rakende die nisareas ontvang het. Vyf van dié voorstelle is as leierprojekte en moontlike sentrums van uitnemendheid geoormerk. Die kollege word bemoedig deur die feit dat kommersialiseringsverwante aspekte die beplanning van die meeste van die voorleggings onderlê, wat baie daartoe sal bydra om die komponent van betrokke vakkundigheid van die akademiese agenda uit te bou.
Unisa se tien katalitiese nisareas
1. Mariene studies
Volgens die Plan vir Mariene Navorsing van die Departement van Wetenskap en Tegnologie (2014) staan kusoseanografie nog in sy kinderskoene. Daar is etlike kommersiële en handelsbedrywighede langs Suid-Afrika se 2 800 km lange kuslyn.
Die Durbanse hawe is die grootste en besigste hawe in Suid-Afrika. Unisa moet geleenthede aangryp om ekonomiese groei deur middel van onderrig en leer, navorsing en innovasie en betrokke vakkundigheid te ondersteun, en terselfdertyd bewustheid skep van hoe om ons seelewe teen agteruitgang te beskerm.
Die Kollege vir Menswetenskappe (College of Human Sciences), in samewerking met, onder andere, die Kollege vir Landbou en Omgewingswetenskappe (College of Agriculture and Environmental Sciences) en die Kollege vir Wetenskap, Ingenieurswese en Tegnologie (College of Science, Engineering and Technology), is betrokke by die ontwikkeling van 'n transdissiplinêre BSc in Mariene Studies.
Die Kollege vir Regsgeleerdheid (College of Law) is tans gemoeid met die ontwikkeling van 'n kort leerprogram en die oprigting van 'n navorsingsgroep oor gebruike en mariene studies.
2. Lugvaartkunde en vliegtuigboukunde
Suid-Afrika het 18 lughawens, waarvan OR Tambo, Kaapstad en King Shaka internasionale lughawens is. Hierdie lughawens maak voorsiening vir mense en goedere wat Suid-Afrika binnekom of na en van ander lande onderweg is. Hierdie nisarea sal gevolglik 'n groot komponent van die land se ekonomie ondersteun. Deelname aan studies in lugvaartkunde en vliegtuigboukunde sal, onder meer, lugvaartmeganika en -ingenieurswese, elektronika, operasionele en veiligheidsbeleid ooreenkomstig internasionale standaarde en konvensies en reisigerservaring insluit.


3. Motorboukunde
Volgens Suid-Afrika se Meesterplan vir die Voertuigbedryf 2021–2035 sal produksie in die voertuigbedryf na verwagting van 600 000 tot 1,4 miljoen voertuie per jaar toeneem (Businesstech.co.za), wat getuig van die potensiaal wat ontgin kan word deur Unisa se verbintenis om gehalte-studente in hierdie nis op te lewer.
In 2022 het studente van die Departement Meganiese Ingenieurswese in Unisa se Kollege vir Wetenskap, Ingenieurswese en Tegnologie (College of Science, Engineering and Technology) aan die Sasol Solar Challenge deelgeneem. Hulle het 'n sonkragaangedrewe motor wat hulle self ontwerp en gebou het, van Johannesburg na Kaapstad bestuur sonder om enige brandstof te gebruik.


4. Energiestudies
Die energiemengsel-spektrum in Suid-Afrika beslaan opwekking, distribusie en diens (insluitend verkope), wat elkeen eiesoortige en spesifieke kennis en vaardighede verg. In die lig van die huidige kragtekort moet die manier van kragvoorsiening aan die groeiende en veranderende bevolking dringend hersien word.
Suid-Afrika is geseën met natuurlike lig wat vir sonkragopwekking gebruik kan word. Verder is windkragopwekking ook moontlik, en windkragplase is reeds in die Noord-Kaap opgerig. Ontwikkelings soos hierdie bied aan Unisa die geleentheid om te help bou aan 'n land wat energievoorsieningsekerheid het en 'n vasteland wat deur volhoubare energie voortgedryf word.
Energiestudies is een van die nisareas wat Unisa se Kollege vir Nagraadse Studies (College of Graduate Studies) gekies het om op te fokus. Die Nagraadse Skool vir Besigheidsleierskap (Graduate School of Business Leadership) werk daaraan om 'n strategievennoot te werf met die doel om 'n kursus oor skoon energie vir uitvoerende beamptes te ontwikkel.


5. Ruimtestudies en die Square Kilometre Array
Unisa is sedert 2012 by die Square Kilometre Array-projek betrokke. Die Square Kilometre Array (SKA) is 'n internasionale projek van $1 miljard wat ten doel het om 'n versameling antennas met 'n ontvangsgebied van een vierkante kilometer vir die opvang van radiogolwe op te rig.
Die werk wat in hierdie opsig gedoen word, is baanbrekend van aard en behels samewerking tussen multidissiplinêre kundiges en wetenskaplikes van oor die wêreld heen. Die bou van gesofistikeerde en kragtige teleskope, wat die skep van inligtings- en kommunikasietegnologiehardeware en -sagteware met 'n groot kapasiteit behels en met verwante funksies en vermoëns gepaardgaan, verg ingenieurswese van die hoogste vlak. 'n Projek van hierdie aard wat internasionale kundigheid vereis, strook met die internasionaliseringsagenda waartoe die universiteit verbind is.
Die Departement Fisika in die Kollege vir Wetenskap, Ingenieurswese en Tegnologie (College of Science, Engineering and Technology) bied voorgraadse kursusse in astrofisika, sowel as spesialisering in hierdie veld tot doktorale vlak. Die Departement Wiskunde in dieselfde kollege bied 'n omvattende astronomiekursus vanaf voorgraadse vlak tot meesters- en doktorsgraadvlak.
Die Unisa-sterrewag, wat by die Muckleneuk-kampus in Tshwane geleë is, is 'n goed toegeruste, moderne fasiliteit wat 'n 14"-teleskoop huisves. Die sterrewag word gebruik om astronomiestudente op te lei en beskik oor die nuutste toerusting, soos 'n LGS-kamera vir navorsingsprojekte.


6. Vierde Nywerheidsrevolusie en digitalisering
Die Vierde Nywerheidsrevolusie het tot drastiese veranderinge in produksiemetodes en handelsmetodologieë gelei. Ontwrigtende tegnologie, soos 3D-drukwerk, die gebruik van kriptogeldeenhede, masjienleer, die gebruik van Groot Data en algoritmes vir data-ontleedkunde en robotika, bepaal wat die nuwe normaal is wat alledaagse sakebedrywighede en studies betref. Vanweë hierdie soort ontwikkelings is daar 'n behoefte aan kapasiteitsuitbreiding in die kommersiële, tegnologiese en regsveld by die universiteit. Dit is duidelik dat die aanvaarding van die uitwerking van die Vierde Nywerheidsrevolusie nie bloot op 'n "inhaalproses" moet neerkom nie, maar 'n integrale deel van opleiding en ontwikkeling by hoëronderwysinstellings soos Unisa behoort te wees.
Die Kollege vir Nagraadse Studies (College of Graduate Studies) sal navorsingstudies oor die Vierde Nywerheidsrevolusie en digitalisering ondersteun en bevorder. Die Nagraadse Skool vir Besigheidsleierskap (Graduate School of Business Leadership) bied 'n kort leerprogram oor Groot Data.


7. Biotegnologie
Die huidige behoefte aan entstof-ontwikkeling illustreer hoe belangrik die verbetering en vinnige ontwikkeling van navorsingskapasiteit en tegnologie is. Navorsingstudies kan tot aansienlike verbeterings in ons lewens en die welstand van ons planeet, insluitend volhoubare en omgewingsvriendeliker metodes van voedselproduksie, aanleiding gee.
Unisa se Kollege vir Landbou en Omgewingswetenskappe (College of Agriculture and Environmental Sciences) is een van die hoofvennote in die African BioGenome Project, 'n gekoördineerde pan-Afrikanistiese projek waardeur kapasiteit en infrastruktuur vir die generering, ontleding en aanwending van genomika-data geskep word ten einde biodiversiteit en volhoubare landboupraktyke oor Afrika heen te bevorder 'n Proefprojek is in Junie 2021 van stapel gestuur, en een van die hoofdoelwitte van hierdie projek is om volgordebepaling ten opsigte van 100 000 endemiese spesies uit te voer.


8. Gesondheid- en farmaseutiese studies
Covid-19 het ons vermoë om op gesondheidsuitdagings, insluitend ander moontlike pandemies, te reageer op verskeie maniere getoets. Navorsing op die gebied van molekulêre biologie, gesondheidsorg, die ontwikkeling van gesondheidsorgtoerusting en die ontwikkeling van gespesialiseerde vaardighede in pulmonologie word dringend benodig. Die land moet trouens die kapasiteit ontwikkel om opleiding in verskillende velde wat van kritieke belang sal wees wanneer pandemies en lewensgevaarlike siektes in die toekoms opduik, aan mediese spesialiste te bied.
Die UNESCO-Unisa Afrika-leerstoel in Nanowetenskappe en Nanotegnologie (UNESCO-Unisa Africa Chair in Nanosciences and Nanotechnology) in die Kollege vir Nagraadse Studies (College of Graduate Studies) is 'n leier in internasionale navorsing oor die nanotoediening van medisyne, insluitend kruiemiddels wat in Afrika gebruik word. Die Kollege vir Regsgeleerdheid (College of Law) bied 'n elektiewe voorgraadse module in Mediese Reg.


9. Feministiese, swart feministiese en bosadi-teoretisering
Die swart vrou word dikwels beskryf as die persoon wat die minste respek in die samelewing geniet. Die swart vrou is die mees weerlose persoon. Dit is waarom hoofstroomfeminisme/Westerse feminisme nie voldoende is nie; daar is 'n behoefte aan interseksionaliteit, met ander woorde, feminisme wat almal beskerm, ongeag 'n persoon se ras, genderidentiteit of vermoëns.
Bosadi is 'n teorie vir die konteks van swart Suid-Afrikaanse vroue wat met rasse-onderdrukking, seksistiese Afrika-kultuur, klassediskriminasie en algemene seksisme gemoeid is. Dit is van die uiterste belang dat die universiteit op hierdie navorsings- en studieveld fokus.
Die Instituut vir Geslagstudies (Institute for Gender Studies) in die Kollege vir Menswetenskappe (College of Human Sciences) doen interdissiplinêre navorsing ter ondersteuning van die uitwissing van geslagsgebaseerde geweld, homofobie, transfobie en diskriminasie teen vroue in die werkplek en die politieke arena. Die instituut gebruik ook opvoeding oor geslagtelikheid as 'n doeltreffende manier om geslagsgelykheid en die bemagtiging van vroue te bevorder.
Die Kollege vir Opvoedkunde (College of Education) is bekend vir betrokke vakkundigheid in hierdie nisarea wat tot, onder meer, die verskyning van publikasies oor weduweeskap gelei het. Die Nagraadse Skool vir Besigheidsleierskap (Graduate School of Business Leadership) bied 'n kort leerprogram oor vroue in leierskapsposisies.


10. Studentehulp en medekurrikulêre aktiwiteite
Aangesien Unisa 'n Afrika-universiteit is wat voorsiening maak vir vele studentebevolkings met verskillende agtergronde, insluitend (en in die besonder) studente wat uit 'n arm agtergrond kom, ag die universiteit dit as belangrik om behoorlike ondersteuning en leiding aan studente te bied.
Dit is noodsaaklik om studente met lewensvaardighede wat verder as die akademie strek, toe te rus. Vanweë voortgesette globalisering en die onderlinge verbondenheid van die wêreldorde moet die opvoeding en vaardighede waarmee studente toegerus word van só 'n aard wees dat dit hulle in staat stel om wêreldburgers te wees wat gemaklik in die wêrelddorp meeding terwyl hulle nuwe maniere van doen verken en nogtans hulle trotse Afrika-identiteit of Suid-Afrikaanse identiteit behou.
Unisa se Kollege vir Nagraadse Studies (College of Graduate Studies) het 'n stel opleidingsprogramme, bestaande uit werkswinkels, kollokwiums, videokonferensies en virtuele navorsingsomgewings, ontwikkel waarmee dit na kandidate in Unisa se streeksentrums, van Gauteng tot Akaki, Ethiopië, uitreik.
Die Voorspraak- en hulpbronsentrum vir Studente met Gestremdhede (Advocacy and Resource Centre for Students with Disabilities), wat onder die Studentesake-portefeulje val, maak voorsiening vir die behoeftes van studente met gestremdhede en bevorder die beginsel van toegang vir sukses. Die Studenteontwikkelingsafdeling in dieselfde portefeulje verleen sosiale ondersteuning, leiding en leierksapontwikkelingsdienste aan studente om gegradueerdheid (graduateness) en burgerskap te bevorder.