College of Human Sciences
In commemorating Women's Month, the College of Human Sciences is hosting a four-part video interview series, in which four women in the college are celebrated for breaking boundaries in their respective spaces. They will share their stories on how they have made it against all odds. The series is entitled "Conversations with the leading lady".
Our first leading lady is a young and gifted psychologist from the dusty streets of Mokopane (Mahwelereng) in Limpopo. Her academic achievements have inspired many young girls in her hometown. The clinical psychologist, who also goes by the name "Sports Academic", derived from her love for sport, shares her story with Dineo Khayemba.
To find out more about Dr Koketjo Tsebe, watch the video below: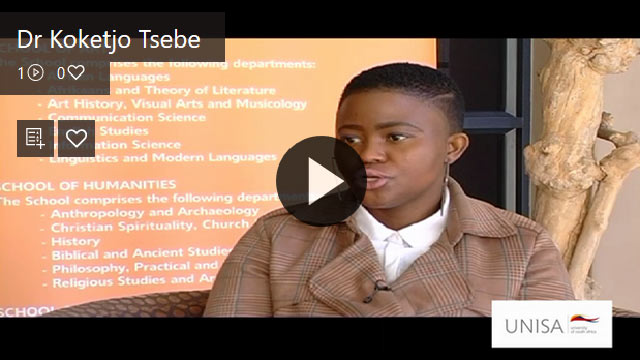 * By Khabonina Maduna, Communications and Marketing Specialist, College of Human Sciences