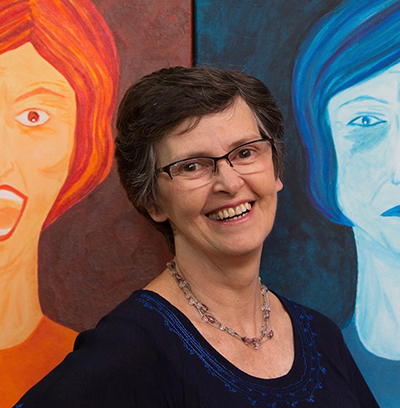 During several psychiatric rotations for her nursing training, Merryl Hammond never imagined she would one day become a mental patient herself. However, bipolar disorder (formerly called manic depression) struck in 2008 at age 51.
"I had no idea back then that my turn would come; that I would cross the thin line between mental health and mental illness…that my brain could degenerate so dangerously," remembers Hammond.
These are experiences she penned in her 2018 memoir, Mad like me: Travels in bipolar country. She describes in detail what the (hypo)manic and depressive episodes of the illness felt like. She also shares strategies that she used to doggedly claw her way back to stability—this after many dramatic mood swings and two psychiatric hospitalisations to finally claim back mental stability.
Hammond received a Diploma in Advanced Nursing Science from Unisa in 1984 after graduating as a nurse and midwife from the University of KwaZulu-Natal (1978). She received a PhD in community health and adult education from Wits (1989).
She lives in Canada and currently helps fellow bipolar patients and their families better cope with the disorder. Her experience of mental illness, combined with academic and nursing training and work experience, make her uniquely qualified to educate people about "mental health literacy".
Hammond believes that mental illness is everywhere. "Many people experience mental illness each day and yet the topic remains shrouded in stigma and shame. People show signs and yet their families often deny the problem because of the stigma. In the end, this leads to untold suffering."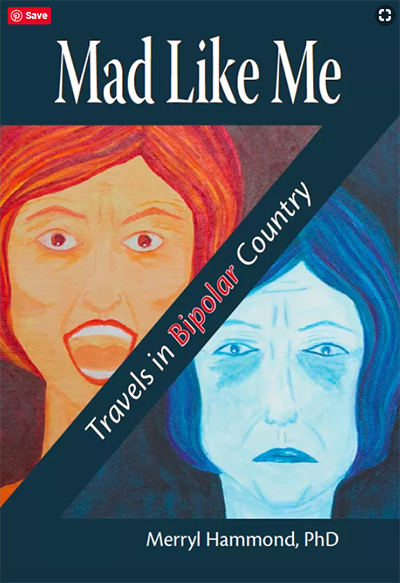 This is the primary reason why Hammond works hard to bring the issue to the attention of the public. "It's really a human rights issue," she says alluding to the deliberate titling of her memoir Mad like me.
She has now made it her mission to share her story and to encourage others to share in theirs. "Together we can break the stigma surrounding mental illness," says Hammond.
"Will you please join in this effort? It's time to bring mental illness out of the closet!" she asserts.
Mad like me: Travels in bipolar country is available from:
Visit Hammond's website for video clips, reviews, articles, excerpts, and blog posts.
*By Busisiwe Mahlangu
Communications Coordinator
Department of Institutional Advancement