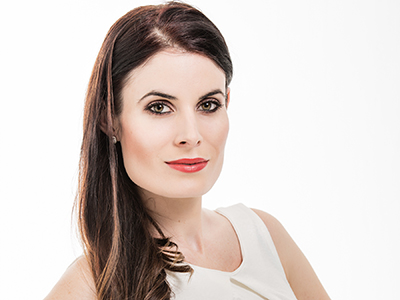 The daughter of actors Pierre van Plezen and Elzette Maarschalk, and the stepdaughter of actress Sandra Vaughn, Zetske is married to actor Altus Theart. She is best known for her role as Marcel van Niekerk in the SABC2 soap opera 7de Laan, and has also been in Binnelanders, Kruispad, Hart van Staal and Begeertes.
She has performed in several stage productions, including the Buddy Holly Story, Houtkruis - die Musical and The Queen Experience. Zetske is also the designer and owner of her own clothing range, available online at www.zetske.co.za and in exclusive boutiques. The editorial team asked her five questions about herself.
How did you manage your role as a wife, mother and career woman?
I'm not going to lie, it was very tough at times and there were days when I felt like giving up. But my husband was very supportive of my studies and always motivated me to keep going. What worked for me was prioritising and setting short-term goals, having a list of tasks for every week and every day.
What other initiatives are you busy with?
I am currently working on expanding my maternity range, Halo, and making it available not only online, but also in boutiques countrywide.
How would you motivate people out there who want to succeed like you have?
It might not feel like you are getting anywhere, but every little bit helps. And eventually your hard work will pay off. When you are going through a rough patch, just remember that "this too shall pass". Instead of seeing the mountain of work in front of you, just focus on today and the task at hand. The best way to get things done is to simply begin.
What is your motto?
Success is not a destination, it is a journey.