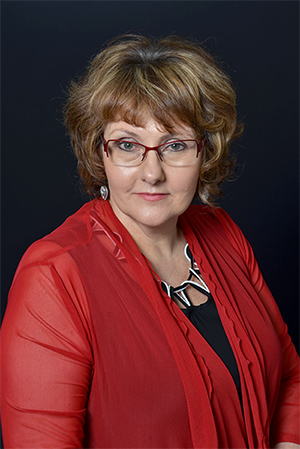 Unisa's Dr Retha Visagie, Manager of Research Integrity in the Research Support Directorate, has just walked off with the DST/SARIMA Award for Professional Excellence in Research Management.
The Southern African Research and Innovation Management Association (SARIMA) made the award on 31 May 2018 during its annual conference held at the Misty Hills Country Hotel in Muldersdrift.
The award was accepted on Visagie's behalf by Harry Bopape, the Director of Research Support, as Visagie was en route to the Globethics Conference on Quality Assurance in Ethics Education in Geneva, Switzerland, where she was both a panellist and the presenter of a workshop on ethics education.
"I'd like to thank SARIMA for the award and for recognising the value of a solid ethics management approach, Visagie said.
"I believe that the award signifies Unisa's commitment to shaping futures in research ethics and integrity in Southern Africa and would not have been possible without the support of the research ethics community at Unisa and the dedicated support of my team," she added.
Visagie plans to use the award to attend further international research management conferences.
SARIMA is a membership organisation of research and innovation managers that operates at an institutional, national and international level, as well as across the value chain, from research through to successful innovation and commercialisation. The purpose of the association is to promote research and innovation management for the benefit of southern Africa.

SARIMA is engaged on an annual basis with a large number of research and innovation management professionalisation activities, including capacity development courses and other interventions. It manages a cohort of Southern African Development community (SADC) focal points to promote research and innovation management in collaboration with the South African Department of Science and Technology. It furthermore manages and co-ordinates a growing portfolio of multilateral programmes and projects in support of the SARIMA mandate and for the benefit of its members and stakeholders.
*By Virginia McManus