News & Media
Unisa proudly holds the title of Africa's leading Open, Distance and e-Learning (ODeL) institution. Its reputation as the African university shaping futures in the service of humanity has seen it being recognised for many outstanding achievements over the years. During 2019, Unisa's management and staff have continued to work hard to ensure that Unisa sustains its reputation. The following are just eight of Unisa's many achievements in 2019: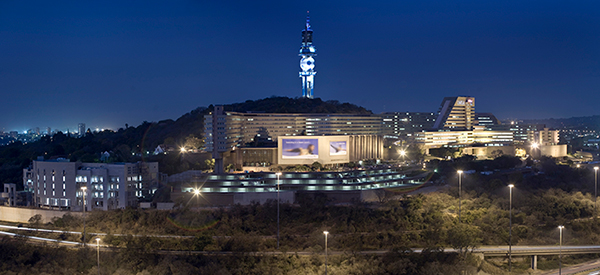 As the access to education crisis intensifies in South Africa, Unisa has opened its doors to a third of all higher education students in the country as well as students from over 100 countries globally. Unisa has had a positive impact on the lives of previously marginalised groups and has contributed to the South African National Development Plan.
The Principal and Vice-Chancellor of Unisa, Prof Mandla Makhanya, was one of only two Africans honoured with the prestigious Honorary Fellowship of the Commonwealth of Learning. The honour was bestowed on Prof Makhanya for educational innovation in distance education due to Unisa's contribution in enabling open educational resources through ODeL for the people of Africa and worldwide.
A number of Unisa academics were honoured internationally for their outstanding research output and contribution in education, thus affirming Unisa's stature and the quality of its staff and service offerings on the international stage. Prof Malik Maaza from Unisa's College of Graduate Studies, for example, recently received the 2019 Galileo Galilei Medal from the International Commission for Optics. This is an outstanding achievement for Unisa as it is the first time in the award's illustrious 35-year history that the recipient is from Africa.
Unisa's College of Science, Engineering and Technology launched a state of-the-art iNanoWS Hollow Fibre Membrane Spinning System used in water and wastewater purification and treatment. Obtaining these machines to make hollow fibre membranes will enable Unisa to offer advanced training on membrane technology relevant to water and wastewater treatment and thus generate highly skilled graduates who will serve their communities better. Moreover, it will enable Unisa to embark on offering solutions to water quality challenges. This is because Unisa will be able to produce these devices locally on a large scale and supply them to water and wastewater treatment.
Unisa currently organises over 100 registered community engagement projects, which are making significant changes in people's lives across the country. As a university strongly rooted in its mission to support national development and social justice, Unisa positions itself as a vehicle for social transformation. Through its community engagement projects, it aims to respond to the needs of South African communities. In total, these projects have reached over 600 000 people.
From its annual student intake of over 370 000 students, Unisa produces approximately 50% of South African teachers and social workers, while the College of Law accounts for a significant number of the country's law graduates. Unisa's end goal has always been to grow quality higher education as a public good.
In line with its character of being the African university, Unisa recognises the importance of developing and supporting the use of South Africa's indigenous languages. The College of Education's NQF level 5 examination question papers were provided in 11 languages in the previous end-of-year examinations. One of the many benefits associated with using indigenous languages in education, is preventing delays in learning. This is another initiative that proves Unisa's commitment as a university rooted in its Africanness.
Unisa has been voted the third coolest university in the country in the Sunday Times Gen Next youth survey 2019, which is considered the leading barometer of youth sentiment in South Africa. Only the University of Cape Town and the University of Johannesburg pipped Unisa to the post.
* By Tshimangadzo Mphaphuli, Acting Editor: Internal Communication, Department of Institutional Advancement
Publish date: 2019-12-20 00:00:00.0