Counselling and career development
What is a Careers Fair?
The Careers Fair will help you connect with companies and organisations and to prepare for the world of work. You will be able to visit different exhibition stalls and attend presentations to find out more about career opportunities at various companies and organisations.
Who should attend?
Any Unisa student is welcome to attend, however, the focus is on final-year & postgraduate students and students who have completed their qualifications.
How should I prepare?
Some practical things to do before you attend a Careers Fair event:
Create a good first impression: Practice your handshake and think about what you will wear.
Practice your introduction - how will you introduce yourself to recruiters? Prepare a short introduction that will help a recruiter understand who you are and why you are interested in their organisation. Get a friend or family member to practice with.
Update your CV and prepare to answer questions about yourself, your career, and your studies.
Do research about the participating organisations.
Prepare questions that you would want to ask recruiters - use your research about an organisation to inform your questions (for example"What kind of person are you seeking for this position? What particular skills do you value most?) See http://bit.ly/126tLBw for more questions.
Event information 2022
We are hosting our third Virtual Grad Expo in collaboration with the South African Graduate Employers Association and other Higher Education Institutions. During the event, you will be able to interact with organisations that will share information about possible work and funding opportunities. This information will help you to plan your next steps. Information about the event will be updated on this webpage, myUnisa, the Unisa Facebook page, as well as the Virtual Grad Expo website.
The next Virtual Grad Expo will take place on 4 and 19 August 2022.
Important links: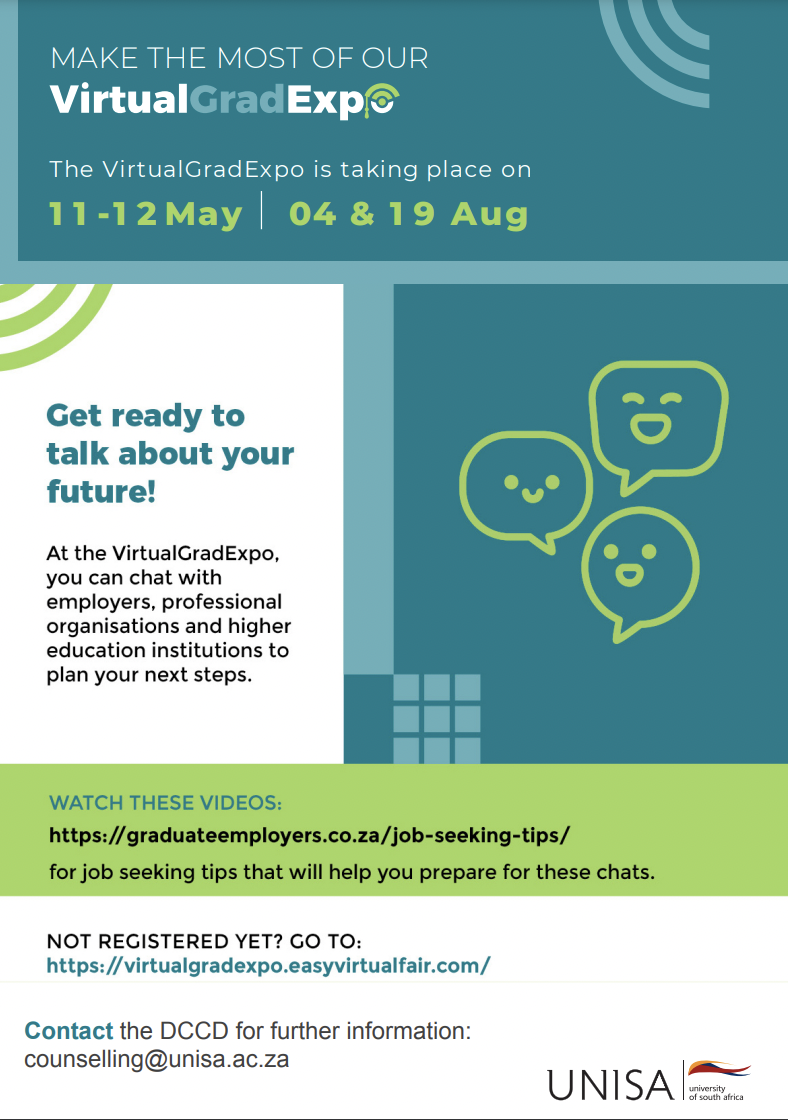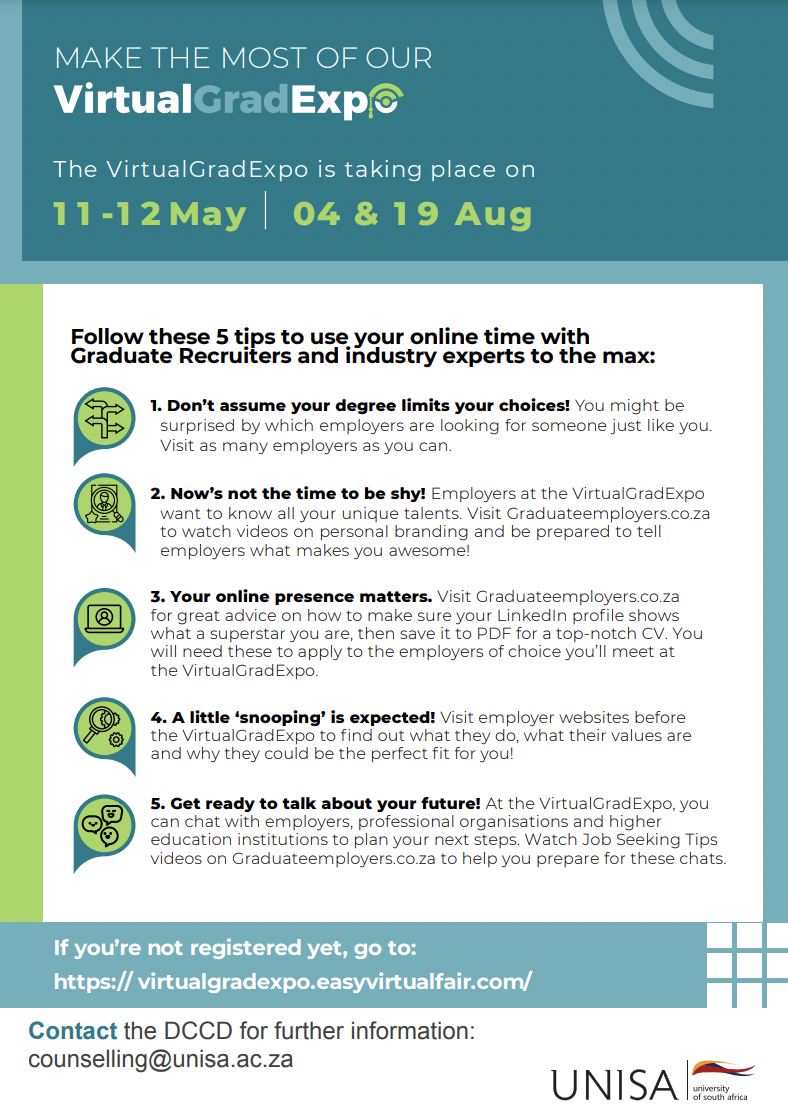 Last modified: 2022/06/06