Western Cape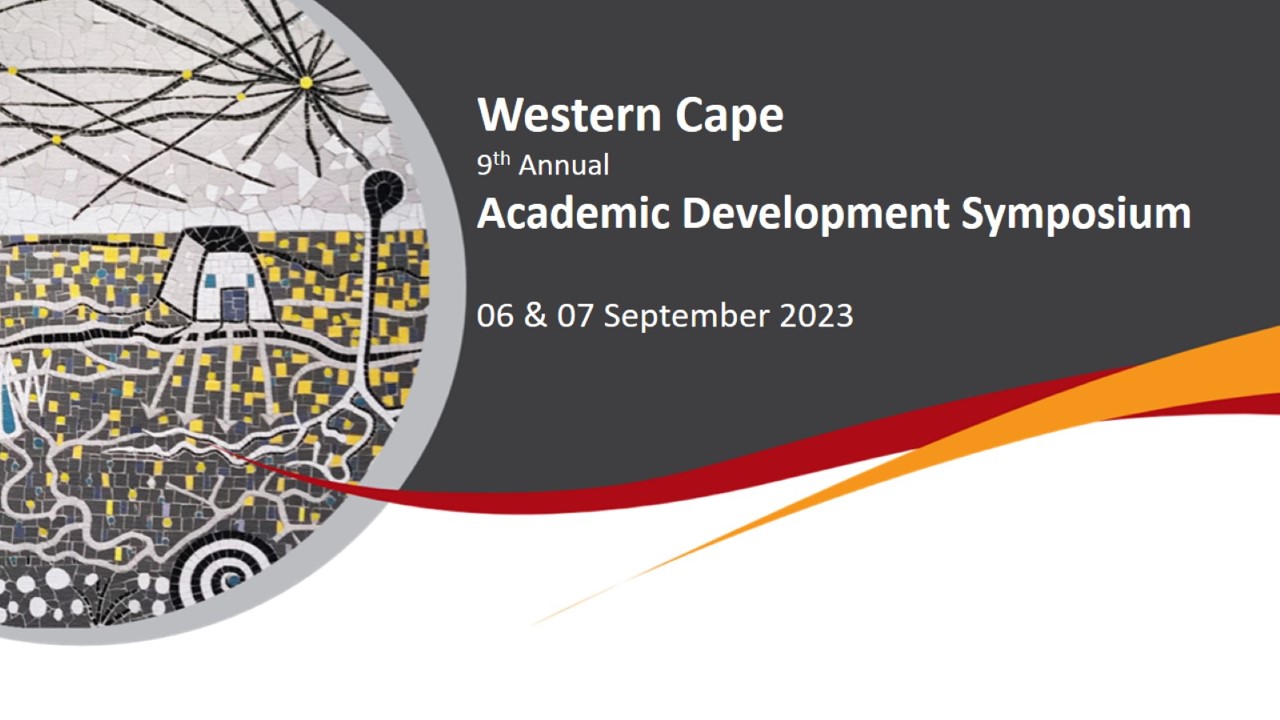 Academic Development Symposium
Unisa Western Cape - Cape Town
Theme: "Higher Education for Social Justice and Development: How engaged scholarship transforms the academy and Society"
Dates:
6 September 2023 (09:00 - 15:00)
7 September 2023 (09:00 - 15:00)
Venue: Hybrid MS Teams Live Event & Cape Town Campus
Preamble:
Aligned to each of the 16 Sustainable Development Goals (SDG) of the UNESCO Agenda 2030; the concept of entrepreneurship can often be regarded as multifaceted and complex. Notwithstanding many skills development initiatives associated with clear development and monitoring goals, effective and sustainable pathways can yield opportunities to decent work opportunities, whilst also reducing inequality through global connection, transformation, capacity building and sustainable development.
In acknowledging the transformative power that the entrepreneurship brings to the SDGs, entrepreneurship also has a profound impact on the structural position to drive positive social and environmental change.
In many post-schooling and higher education institutions, entrepreneurial workshops and advocacy efforts strongly connect with the transformative power in terms of social mobility. In South African communities, innovative business models equip young and old(er) entrepreneurs with knowledge, skills and increased societal resilience to sustain their efforts in making a sustainable mark in society.
This symposium focuses on lessons shared by community leaders, academics, industry specialists and entrepreneurs narrating their efforts to alleviate poverty and unemployment through knowledge-sharing, organisation, ongoing support initiatives, social mobility and wealth creation.
For more information contact ctntut@unisa.ac.za
Last modified: 2023/09/06