One of the most daunting challenges facing South African scholars venturing into open distance learning research is: where do I begin? After all, researchers around the world have spent over 40 years painstakingly amassing facts, figures and findings on ODL in all its many facets. Sifting through all this for highlights and trends most relevant to Africa is easier said than done.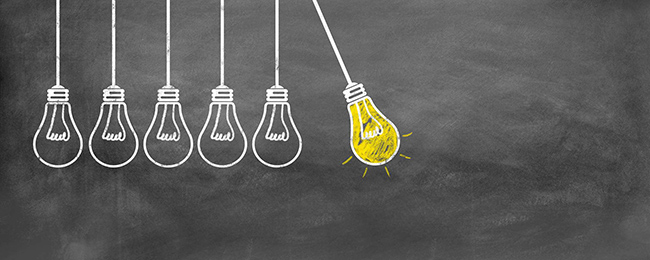 The good news is that crisp, concise and comprehensive views of key ODL research trends and highlights are on offer at Unisa's Research & Innovation Week 2019 – along with some educated speculation about what the future might hold. Most importantly, the 2019 R&I event, which runs from 4 to 8 March, will focus firmly on the relevance of ODL research in the South African context.
Three top ODL scholars from Nigeria, Germany and Canada will be joining an impressive local line-up of speakers to share their ODL research expertise as it relates to South Africa in particular and Africa more broadly.
The three international speakers will be sharing their insights during the opening day of R&I Week on Monday, 4 March, under the theme, "ODeL in the Global South: Documenting the African Experience".
The opening address will home in on major research themes, under the title of "Major Topics of Research in Open and Distance Education – Past and Future". The two keynote speakers are Professor Terry Anderson, Athabasca University Professor and Canada Research Chair in Distance Education, and Professor Olaf Zawacki-Richter, Director of the Centre for Open Education Research at Germany's Oldenburg University.
Online Distance Education – Towards a Research Agenda, published in 2015. Zawacki-Richter will start by describing some of the most significant thematic trends over 40 years, based on a content analysis of leading distance education and educational technology journals. He will also speculate about the future of ODE research, with particular regard to the South African context.
In the second part of the presentation, Anderson will reflect on the process of developing a research agenda and briefly highlight the 15 issues that were the major topic of published research in 2015.
That is by no means the last that will be heard of ODL research during R&I Week as the colleges will continue then theme. On 7 March at the Science Campus, for example, researchers from Open University United Kingdom, Leicester University and Unisa's Department of Geography, will officially release the findings of a major collaborative study on Unisa's international students in Africa.
* Submitted by Virginia McManus (Directorate Research Support)