News & Events
Unisa hosted its annual Careers Fair on 26 to 27 June 2019. The exhibition afforded students and employers a chance to meet, and establish professional relationships and leads. It was also a platform to discuss potential job and internship opportunities.
A large number of students attended the Fair and made use of the opportunity to explore possible career paths in their fields of study. Exhibitors from various organisations were happy to meet students from various Unisa colleges, offering them useful information and opening up an opportunity for students to establish new contacts.
Third-year Social Work student, Patience Ndungane, said that although she did not find many companies at the exhibition that had opportunities for her qualification, she,learned how to effectively communicate with various employers and understand what is expected of a candidate when they want to apply for a job at a company. 'I also got an opportunity to network, which is a chance that is hard to find for students, so this Careers Fair really helped opened my eyes to things I did not know,' she said.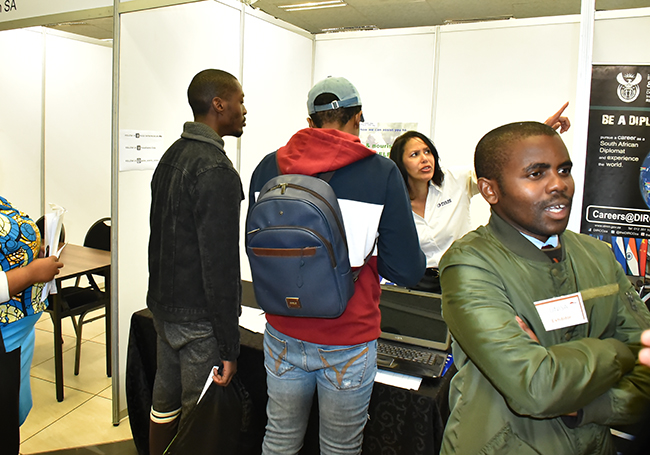 The Careers Fair gave students a chance to explore career opportunities, meet prospective employers and learn about workplace expectations. The Fair was valuable to students as it provided them a useful platform to find out insightful information on various career paths.
* By Tshimangadzo Mphaphuli, Senior Journalist, Department of Institutional Advancement