News & Events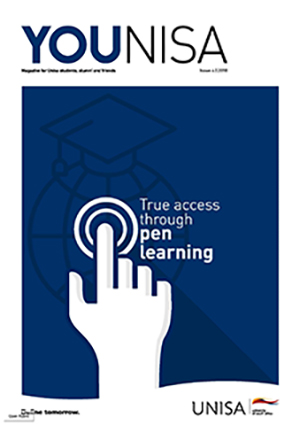 Dear Unisan
In this year's final issue of YOUNISA, the magazine for students, alumni and friends of the university, we unpack the many innovative ways in which Unisa opens up learning. We bring you the views of you, our readers, on the link between hair, hairstyles and culture, and explain the mysteries of writing a good CV.
Click here to read this issue.
We wish you a peaceful, safe and reinvigorating festive season, and look forward to keeping you abreast of the latest happenings at your university in 2019.
Best wishes
The YOUNISA team
PS: As an added festive bonus, we've uploaded a short 2018 highlights video. Click here to watch.