News & Events
It was a joyful – and memorable – moment when new graduates recently gathered at Durban Park to mark their joint milestone in style.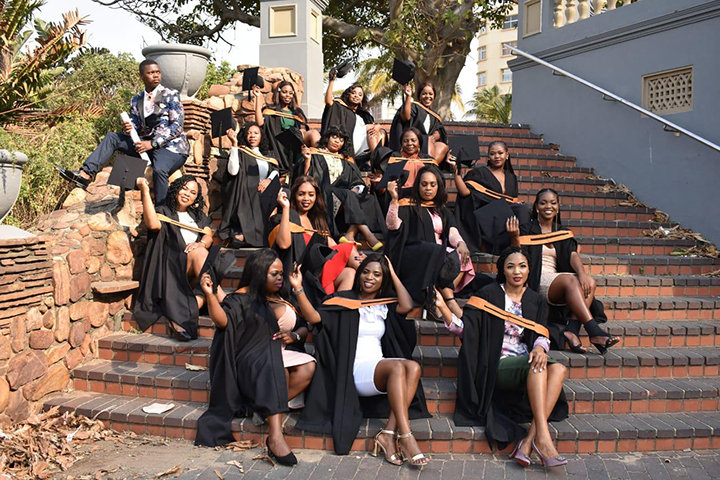 The annual graduation ceremonies looked a little different this year. Under normal circumstances, families and friends would gather to celebrate and take a toast on their success; however, under the "new normal" graduation was celebrated remotely and from a safe distance as some students tossed their caps collectively over video chats.
Regardless, graduation will always be a time to celebrate students' accomplishments and the exciting life that lies ahead of them. On 15 August 2020, some Unisa students in KwaZulu-Natal organised to come together as a group of fellow-students for a photoshoot just to celebrate and share the joy of their academic achievement. Twenty women students joined and had a successful photoshoot at Durban Park. Sinqobile Promise Mdletshe, the organiser of this event, said the following when asked why she decided to come up with the idea, "I've found that nothing in life is worthwhile unless you take risks. Fall forward. Every failed experiment is one step closer to success. You've got to take risks. You will fail at some point in your life. Accept it. You will lose. You will embarrass yourself. You will suck at something. There is no doubt about it. Never be discouraged. Never look back. Give everything you've got. And when you fall throughout life, fall forward." Sinqobile Mdletshe is a Social Work graduate and currently registered with Unisa for her Bachelor of Forensic Technology.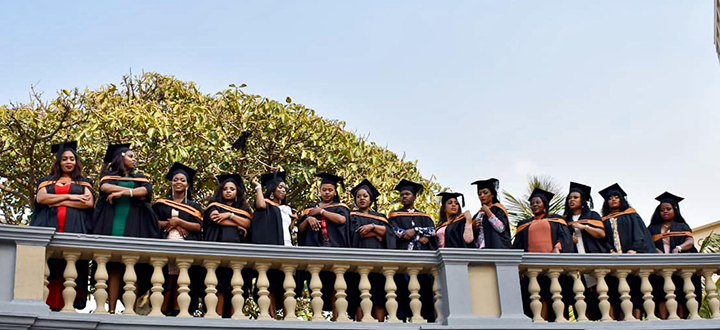 Like all other students, they had plans on how they would have celebrated their bid day under normal circumstances with their families and friends. Since the venue-based graduation ceremonies for this year were cancelled due to the lockdown because of the Covid-19 the pandemic, students suffered great heartache because they did not get a chance to celebrate their big day after many years of study. So, they gathered and participated in the photoshoot as a group wearing their academic regalia. They observed and followed the Covid-19 national regulations by first contacting the eThekwini Municipality for permission to take photos at the Durban beach, but they were instead given permission to use one of the parks next to the beach for the photoshoot. The photoshoot was a huge success. It was a joyful moment and other group members came with their parents to celebrate and create life-long memories. All the students were supposed to graduate in May in Durban. These students shared love in difficult times in the academic sector.
* By Sakhile Mtshali, Communications and Marketing Officer, Unisa KZN Region