This article was written by Thabang Kuaho and is republished here by kind permission of TygerBurger, in which it originally appeared on 7 October 2020.
With South Africa moving towards becoming a more socially conscious society and its youth actively becoming vocal on issues that affect them, Kraaifontein's Kelly Baloyi uses her influence as an activist to mentor young girls to reach their full potential.
Through her nonprofit NPO, Girls Leading Change, the University of South Africa gender studies honours student Baloyi 25 became an activist because she believes that everyone exists to help enrich the world and forgetting the errand only is self-impoverishment.
This drive was motivated by the words of the former president of the United States America's Woodrow Wilson when he said that humans are not put on earth to make a living but to enable the world to live more abundantly.
These were his exact words: "You are not here merely to make a living. You are here in order to enable the world to live more amply, with greater vision, with a finer spirit of hope and achievement. You are here to enrich the world, and you impoverish yourself if you forget the errand to encourage me to continue with what I do."
She couldn't agree more.
"We are doing ourselves and society an injustice when we do not use the tools, skills and power we have to better the community because we are all heroes in our right and play an important role in the development of our communities," she says.
Baloyi says she has discovered her role is to inspire, educate and engage with young women, encourage them to take up space and lead.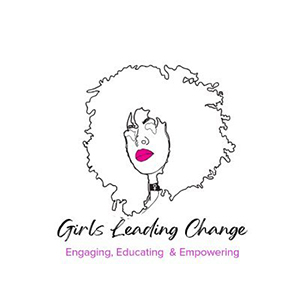 "The Girls Leading Change was birthed through these three pillars, empower, educate and engage."
Many people might remember Baloyi from First National Bank's television advert in which she gave a controversial speech cal ling on South Africans to stand together in the fight against corruption.
The advert was part of the bank's You Can Help campaign which called on citizens to unite in the stand against corruption and social ills the country was facing at the time.
It was removed from being broadcast after two weeks.
"I remember that advert clearly. I was 17 and President Nelson Mandela was still alive, and I had hoped that he would see it. "My speech was chosen for the advert out of 13 000 submissions. We were given a topic to base our speeches on and I was lucky enough to have been chosen."
Baloyi says the removal of the advert came after the ANC Youth League said it was disrespectful towards the then leadership. "I saw nothing wrong with it and many people on social media at the time also could not understand why it was cancelled and not run for the two months it was supposed to be on TV."
Apart from her role in Girls Leading Change,she is also involved in various other projects. She was recently elected as the deputy secretary for the Kraaifontein Community Development Forum which was established only a short while ago.
"Last year, I had the opportunity to render a speech in Parliament in my personal capacity on gender-based violence in South Africa."
She says her organisation is growing into one that will continue to fulfil its objective of assisting many young women. Baloyi says girls cannot feel empowered when their needs are not fully taken care of.
"We focus on rural communities where such programmes do not often reach. We have young ladies who volunteer as facilitators and mentors in these programmes. These are qualified teachers, nurses, researchers and many other qualified women whom many girls are able to relate to."
The effects which the Covid19 pandemic had on such organisations led to a number of projects being put on hold. "We were unable to host our leadership seminars, but our need-based programmes were running. We were able to distribute over 1 000 dignity packs in various areas such as Wallacedene, Scottsville, Pelican Park, Gugulethu and others. All this was made possible by public donations and we are extremely grateful."
Despite challenges, she says the organisation will continue to prime women to become leaders in their respective communities. "We are grooming the next generation of ethical and authentic female leaders and hope to see the young ladies who go through our programme, lead within community development structures and become powerful and impactful women in society. We want them to lead development within Kraaifontein and defeat gender-based violence and gender inequality."
Teaser photo: Girls Leading Change Facebook Page: https://www.facebook.com/GLC2019/