Black Panther is the first superhero of African descent in mainstream American comics. His real name is T'Challa and he is heir to the centuries-old ruling dynasty of the African kingdom, Wakanda, and ritual leader of its Panther Clan. Wakanda is a technologically advanced society enriched by "vibranium", a mineral deposited by a meteorite crash.
After the death of his father, T'Challa returns home to the African nation of Wakanda to take his rightful place as king. When a powerful enemy suddenly reappears, T'Challa's mettle as king—and as Black Panther—gets tested when he's drawn into a conflict that puts the fate of Wakanda and the entire world at risk. Faced with treachery and danger, the young king must rally his allies and release the full power of Black Panther to defeat his foes and secure the safety of his people.
Now Black Panther's story is told in a Marvel-produced film that features Xhosa and South African actors John Kani, Connie Chiume, and Florence Kasumba, alongside the likes of Lupita Nyong'o, Chadwick Boseman, and Michael B Jordan. One of the country's top fashion designers, David Tlale, made his Hollywood debut when he dressed actress Florence Kasumba for the Los Angeles premiere of Black Panther.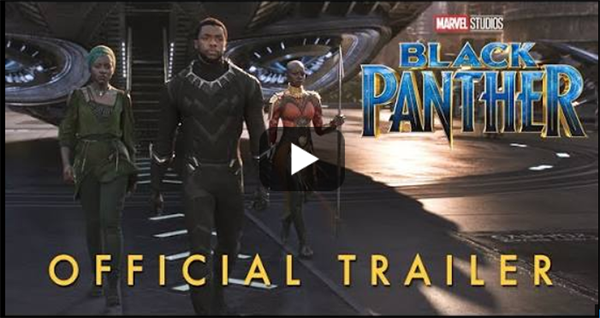 There are different theories about the real-life inspiration for Wakanda, but actor Chadwick Boseman, who plays Black Panther in the Marvel movies, told The New York Times that Wakanda could be a fictional version of "the Mutapa empire of 15th-century Zimbabwe". Stretching from modern-day South Africa into Zimbabwe, Mozambique and Zambia, the kingdom of Mutapa thrived from the early 1400s to about 1760.
"Mutapa operated on three basic levels: they had a capital city, provinces and little villages," says Unisa's Professor Angelo Nicolaides. Chiefs ruled at each of these levels under the supreme authority of the king, known as the Munhumutapa.
Like so many other kingdoms that believed in the divine right of kings, "the Mutapan people believed that their leaders were placed in positions of authority by the creator," says Nicolaides. "The oral tradition tells us that they were involved in ancestral worship to a large extent, and the people believed that the kings had a very good relationship with the spirit world."
You can read more about this interesting theory in The Black Panther may have his roots in a 15th century African kingdom, an article by Winona Dimeo-Ediger, which first appeared on NPR.
Edward Ademolu, University of Manchester, says this new Afro-celebratory sci-fi trendsetter sets out to unsettle and subvert film stereotypes about Africa—and succeeds brilliantly. On the other hand, Biko Agozino sees Black Panther as neo-Tarzanism.
*Compiled by Sharon Farrell