Despite all the hardships, Geoffery Manenzhe is now a graduate and holds a BA degree in creative writing in African languages. Geoffery is known for his amazing gardening skills, but did not let that stop him from following his other dreams.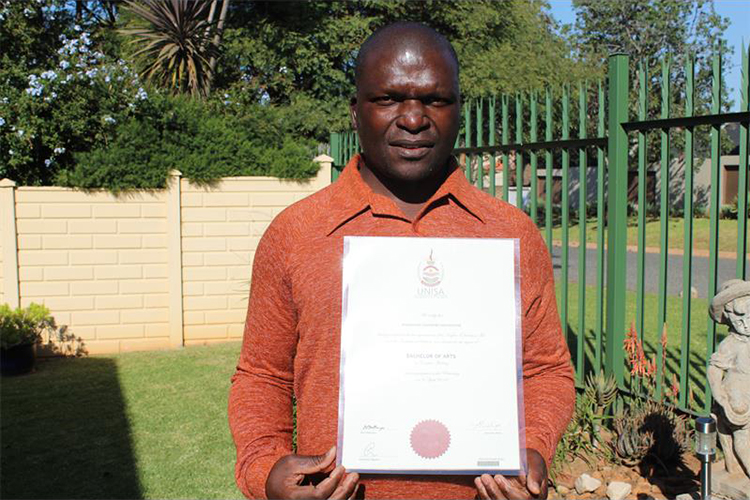 Graduate Geoffery Manenzhe. Photo: Tshegofatso Seleke/Roodepoort Record
"It all started in 2009, when I went to the University of South Africa (Unisa), to register for a BA degree in economics, politics and philosophy. I changed my course to African language and literature, and then again to creative writing," said Geoffery.
His hard work paid off in April this year, when he obtained his qualification and graduated.
Geoffery said the whole experience of working and studying was not easy because he struggled to find time to study, and there were other challenges as well.
"It was not simple; sometimes money for registering was a problem," said Geoffery.
He reiterated that he was very excited when he received the email that informed him that he was graduating and had obtained two distinctions.
"All of this was possible because I never gave up. I used to work three days in a week and study for all the other days. I am very grateful to my boss, Wessel van Niekerk, who allowed me to use his computer for everything that was school-related," he said.
"I am very proud of him; I always motivated him not to give up regardless of how difficult it might be. He is a very reliable person and very committed," said Wessel.
Geoffery is walking testimony to the quote "Do not let your past determine your future."
* By Tshegofatso Seleke
This article is republished with kind permission from the Roodepoort Record