News & Events
The countdown to the highly anticipated 6th Unisa International Strings Competition, taking place from 24 January to 05 February, has started.
Due to the current pandemic, the competition will unfortunately be closed to the public. Only the jury, candidates and accompanists will be permitted into the hall. However, you can still enjoy all the candidate's performances in the comfort of your home by viewing the live stream on YouTube.
The competition starts with round 1 of the Jazz Category on Tuesday, 25 January, followed by round 1 of the Classical Category on Wednesday, 26 January. Two separate juries will adjudicate the two categories. The YouTube link to view live performances is https://www.youtube.com/user/UnisaVideos/live.
The competition is sponsored by Unisa with prize money of just over R1 million.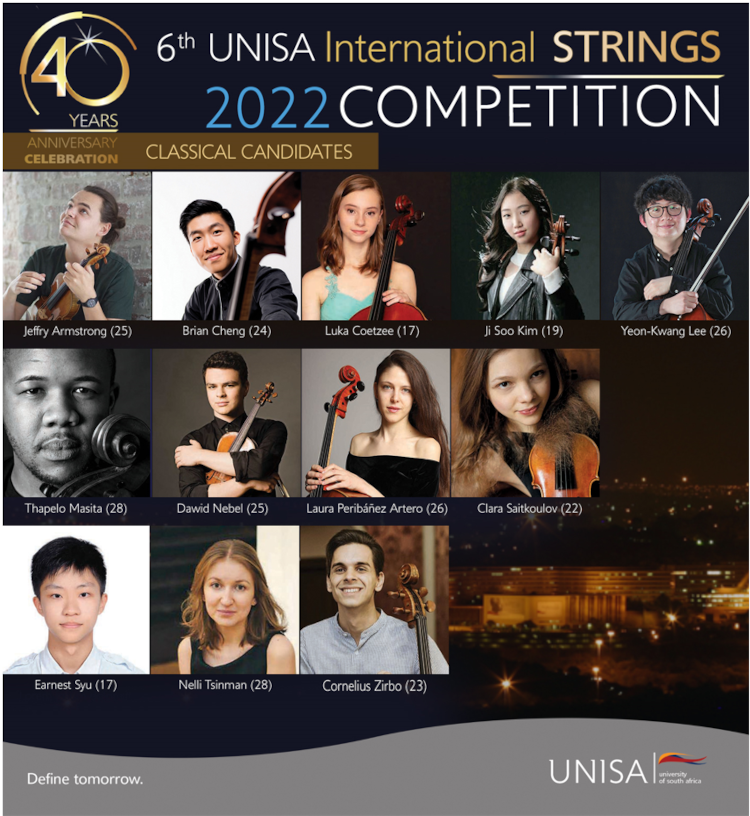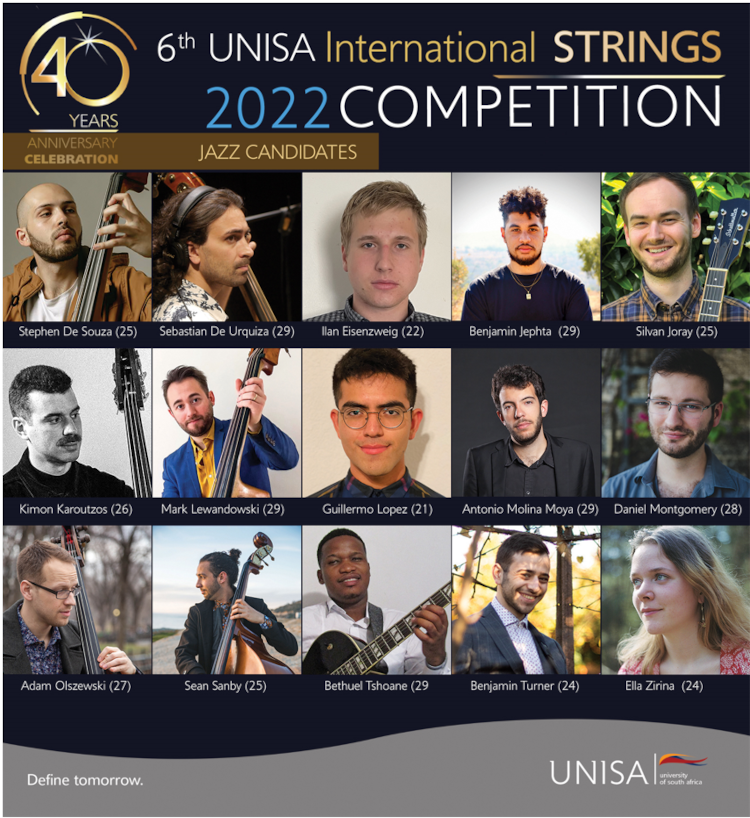 * Submitted by Kgomotso Boshielo, Unisa Music Foundation