News & Events
May 2019 will prove to be a special month filled with initiatives and activities aimed at shedding light on the challenges but also successes experienced when creating programmes and interventions to address student success and drop-out. The South African National Resource Centre (SANRC) is hosting their 5th Annual conference focused on the First-Year Experience (FYE) initiatives that are presented at various South African Universities. The main aim of the SANRC is to improve student success in South Africa by creating and distributing research in the field of the FYE. The SANRC is confident that the first year of study is a fundamental area in the life of a student and their success in the higher education journey.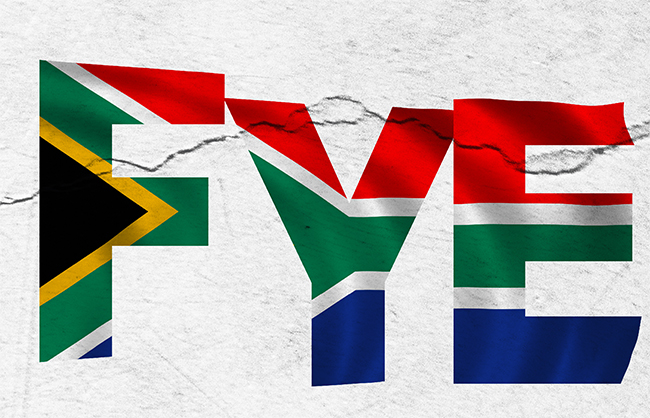 The SANRC is funded by the South African Department of Higher Education and Training (DHET). This Centre was established in 2015 under the auspices of the Academic Development Centre (ADC) at the University of Johannesburg (UJ). The movement by the DHET is striving to consistently enhance the research capabilities and interventions focused on the first-time entering students. This is particularly true as the Student Retention Unit based at Unisa is driven to design, develop, implement and disseminate research regarding a variety of issues experienced by the first-time entering students. The SRU believes that the first year experience should be built on the foundation that it is a journey the student needs to undergo in order to fully grasp the expectations placed on them during this year and coming years in their academic journey. The SRU realises that in order for the student to obtain the necessary support and psychological tools for success, crucial just-in time information must be made available to all first-time entering students to reduce their anxiety about course material or receiving assistance on their queries.
The Student Retention Unit has made it a goal at Unisa to be vocal about student needs and the tools needed for success in an Open Distance e-Learning context, which makes it vastly different than those initiatives created by traditional contact Universities. Digital post-cards, flyers and posters are part of the initiatives to create awareness at Unisa during the FYE month. This forms part of the tool-kit that the SRU utilises to provide support to students. Furthermore, the SRU has realised that there is also a need to serve post-graduate students at Unisa, which speaks volumes as the Unit realises that support services stretch far and beyond just the first-time entering student, instead, these support services should be made available throughout the students' academic journey.
Join the SRU and many others in pledging to contribute toward the important initiatives implemented at Unisa during FYE month. For more information on National FYE Month contact Kyle Bester from the SRU on besterkj@unisa.ac.za. Click here to pledge your participation in the initiative.
* Compiled by Kyle Bester (Student Success Practitioner & Research Psychologist, Tuition Support and Facilitation of Learning Deparment)