Announcements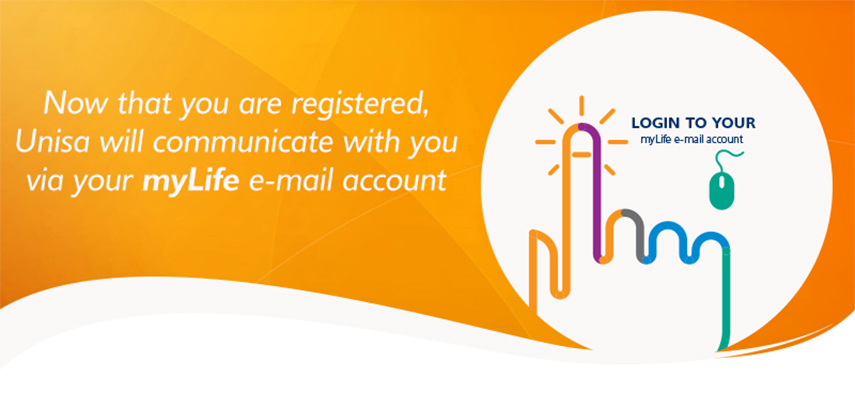 Every registered Unisa student receives a free myLife e-mail account for life. All you have to do is activate it.
Unisa will communicate with you only via your myLife e-mail account. Although we will occasionally send SMSs and letters, these will not be the main channels of communication.

How to activate your myLife e-mail account
You must claim your myUnisa account, if you haven't already done so. Go to the myUnisa website and click on "Claim Unisa login". Follow the steps carefully.

Please note the following:
You must activate your myUnisa account before you can use your myLife e-mail.
It may take up to 24 hours for your myLife e-mail account to be created. Once your myLife e-mail account has been created, click on the myLife e-mail button on the homepage of myUnisa. Log in with your full myLife e-mail address and your myUnisa password.
Your myLife e-mail account is the only e-mail account recognised by Unisa for official correspondence to and from the university.

Why should I use my myLife e-mail account?
Unisa will send all official communication (eg your exam timetable and results) to this e-mail account, which means that it's very easy to find information when you need it.
You can access your myLife e-mail account from any network and from anywhere in the world. You just need internet access.