Online Accelerated Postgraduate Support Programme
To register for the course, you will have to complete our online registration form. Please click on the icon below to be redirected to it.

Apart from the registration form, we will also help you gauge your readiness and success paths through learner analytics tools. This will be sent to you, once you successfully register for the programme. There are six entry points into the programme. The first tier of support is dependent on the student's level of study. The second tier is open to all postgraduate students. The programme has a rolling support schedule, which means that the support interventions offered in these tiers run concurrently. Students can be registered for more than one intervention at a time.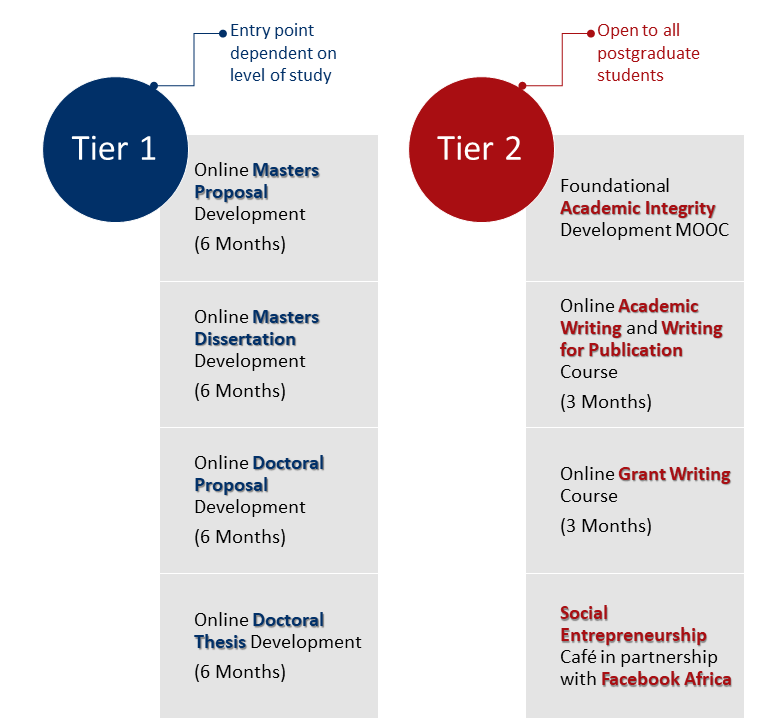 The entry and exit points of the programme are shown below. For more information on the specific course support sessions, and their dates, please see our Support and Training Interventions.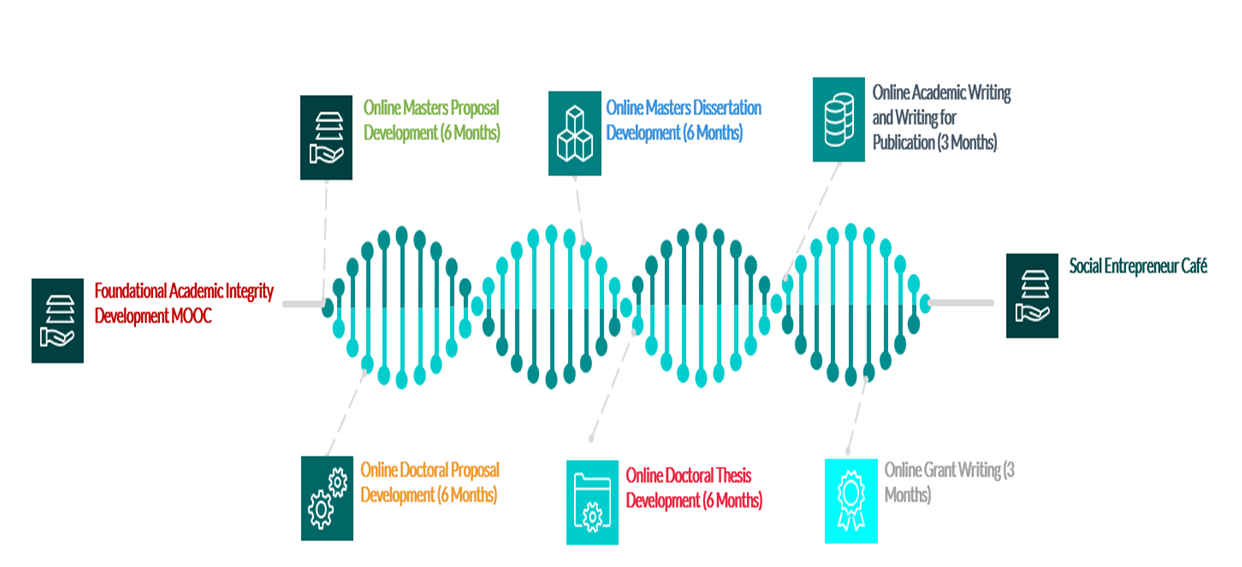 Last modified: 2020/08/20