Harnessing its expertise and vast experience as a pioneer in open, distance and e-learning (ODeL), the University of South Africa (Unisa) is enabling its students to proceed with the 2020 academic year by means of alternative assessment formats in May/June, including online examinations.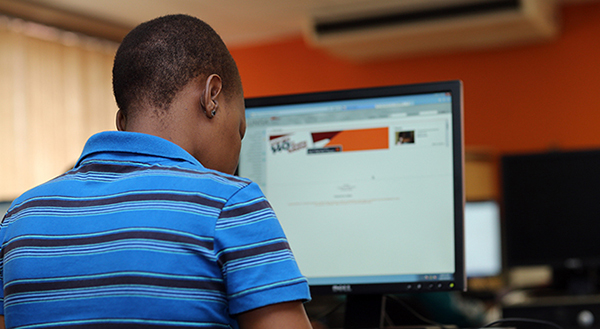 An exceptional effort
"With venue-based examinations not being possible during the Covid-19 lockdown, it was essential to reconfigure the first-semester examinations," says Prof Veronica McKay, the university's Acting Vice-Principal of Teaching, Learning, Community Engagement and Student Support. "Both academic and support staff worked at an exceptional pace to arrange for alternative assessment formats. As a key player our Information and Communication Technology (ICT) Department has also been working around the clock to ensure that the primary business of the university continues regardless of the lockdown. Unisa takes pride in the fact that all concerned rose to the occasion to save the mid-year examinations."

How will it work?
Lecturers will inform registered students on myUnisa, the student portal, of the type of assessment (including timed online examinations and the submission of portfolios) scheduled for each module. The students will receive their timetables on myUnisa. With each module, they will receive a link that contains a step-by-step guide on the specific assessment method applicable to the module. This link will also include step-by-step instructions on how to scan hand-written answers using a smartphone (if applicable to the type of examination).
"We are aware that many students think they need to type their answers, but they have the choice to write, scan and upload their answers," says McKay. "We would advise students to practise scanning in a document beforehand so that they are familiar with doing this during the examination itself."

Access and quality concerns addressed
McKay says that Unisa takes cognisance of existing limitations faced by students such as access to the internet, power supply outages and other factors. "In light of this, students who are unable to complete these online assessments will automatically be deferred to the October/November 2020 examination period without penalty or additional cost," she says. "The quality of these examinations will be assured by, among others, the use of plagiarism tools and virtual proctoring. As is always the case, there will be zero tolerance regarding any form of irregularity identified in the marking process."


Robust platforms
McKay says that a task team, with significant input from the university's ICT Department, has ensured that the platforms used for online examinations are sufficiently robust. "Our online assignment submission system, for example, is now able to clear 3 000 assignments per minute," she says. "Times scheduled for uploading and downloading examination papers have been considered in relation to the numbers of students who will be taking the examinations. The university has successfully run large-volume examinations of this nature before, and academic, examination and ICT staff will be monitoring the systems. Moreover, modules will be allocated to one of five sessions per day to manage online activity and distribute load."
The semester 1 examination period will commence on 25 May 2020 and conclude on 7 July 2020.
* By Tshimangadzo Mphaphuli, Senior Journalist, Unisa Department of Institutional Advancement