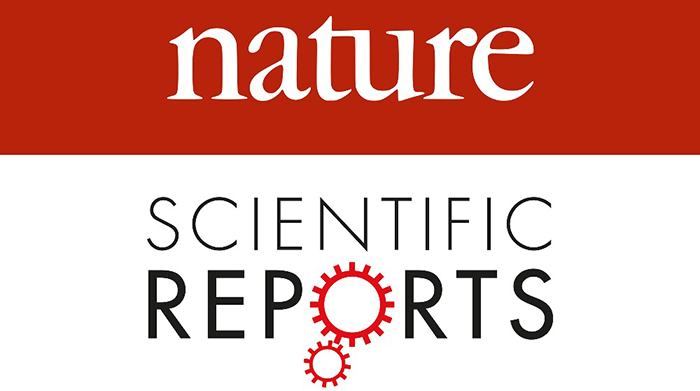 The UNESCO-Unisa Africa Chair in Nanosciences and Nanotechnology in the College of Graduate Studies (CGS) contributes to position of the university's rating in the global landscape by identifying and projecting its areas of excellence.

The prestigious Nature Scientific Reports recently published two indigenous knowledge papers co-authored by the chair, a number of Unisa colleges and international partners.

Professor Malik Maaza, incumbent of chair, commented that 'the soundness and the unicity of these publications lie within the fact that both are directly related to African indigenous knowledge. More precisely, they give a scientific proof and fact confirmation in support of a traditional African knowledge'.


The first paper, entitled "From Himba indigenous knowledge to engineered Fe2O3 UV-blocking green nanocosmetics", reports on the physical properties of the natural Namibian red ochre used by the Himba community in the form of a formulation, so-called Otjize, as a skin protective and beauty cream.

Very interesting about this product is that it also stops nearly 100% UV (skin cancer protection) and has antibacterial qualities against E. coli and Staphylococcus aurus. This multidisciplinary corroboration approach put CGS in the right place to optimise research collaboration between the different disciplines. This paper was co-authored by postgraduates in the UNESCO-Unisa Africa Chair in Nanosciences and Nanotechnology involving three different colleges in the university: CGS, the College of Science, Engineering and Technology and the College of Human Sciences.

The second paper, entitled "From Khoi-San indigenous knowledge to bioengineered CeO2 nanocrystals to exceptional UV-blocking green nanocosmetics", reports on the concentrate of the succulent plant Hoodia gordonni which is indigenous to South Africa and Namibia.

It exhibits a significant tolerance to harsh conditions and grows in extreme environments of heat (40 oC) to low temperatures (-3 oC). With today's obesity health problems, this indigenous plant has attracted a noteworthy pharmaceutical interest because of its proven traditional use by the Khoi-San community as an effective appetite and thirst suppressant. The astonishing study shows the multifunctional contribution of the bio-engineering nanocrystals which exhibit a remarkable UF filtering system. Borrowed by indigenous epistemology knowledge, this has been applied to bio-engineered nanomaterials for cosmetics such as the bio-engineered nanoscaled cerium oxides. This paper was proudly co-authored by five international partners from Belgium, France, the United Kingdom and India, in response to the internationalisation focus of Unisa.


The promotion of indigenous epistemologies not only responds to the niche areas identified by Professor Puleng LenkaBula, Unisa's Principal and Vice-Chancellor, but also the university's annual performance plan. This allows students and lecturers to attain epistemic freedom that may support sustainable development in our societies.




*By Hanli Wolhuter, Communication and Marketing Specialist, College of Graduate Studies