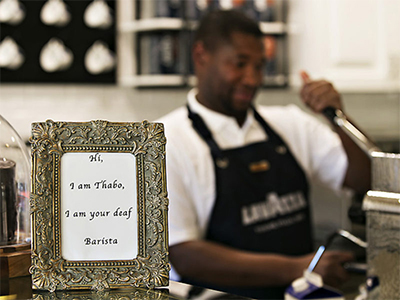 Through an industry-leading collaboration, premium coffee brand Lavazza and SPAR Bean Tree coffee shops are collectively committed to uplifting South Africa's Deaf community – by training and employing internationally-accredited coffee shop baristas through Ciro Coffee Academy (CCA).
"Deaf baristas—and the Sign Language menus that enable communication and facilitate ordering at SPAR Bean Tree coffee shops—have been well-received by customers, who get excellent coffee and warm, friendly service," says Debbie Haswell, SPAR's group retail operations project manager.
One such person is Thabo Albert Mokhele.
Thabo Albert Mokhele, 39, wasn't always deaf. He lost his hearing when he was eight years old and, to this day, he doesn't know why.
Thabo grew up in Welkom and, when he lost both of his parents, moved to Johannesburg to find work. At that stage, he had no idea what he wanted to do, especially since communication with hearing people was a real challenge.
When the opportunity arose for Thabo to be trained as a professional coffee barista, he jumped at the chance. He completed an intensive barista training course at the Ciro Coffee Academy, in partnership with retail group SPAR and Lavazza, and was employed at a SPAR Bean Tree Café, where he has served coffee ever since.
Thabo says that working in the service industry as a deaf person isn't easier or harder than being a hearing person; it's simply more 'interesting'. He admits that, while he sometimes struggles to express himself, he uses every method he can to get his message across: Sign Language, finger spelling, or lip reading.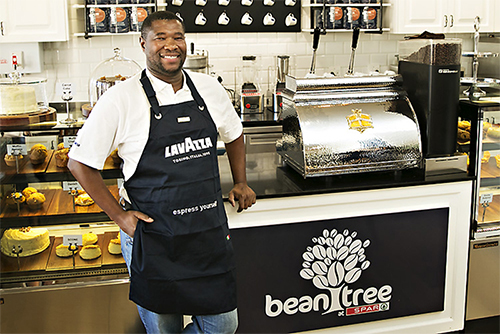 Thabo describes himself as a humble man who respects everyone and who loves nothing more than serving a hot cup of coffee, made with love and accuracy. Why accuracy? Thabo says that if he had only one barista trick to share with ardent coffee-drinkers it would be this: It's all about accuracy, whether you're a hearing person or a deaf person.
He hopes to one day brew the perfect cup for veteran radio jock Bob Mabena, whom Thabo admires for his great humility.
Working as a barista at SPAR Bean Tree Café has made Thabo realise that perseverance pays off when you believe in yourself and accept who you are.
Unisa combines employment and social responsibility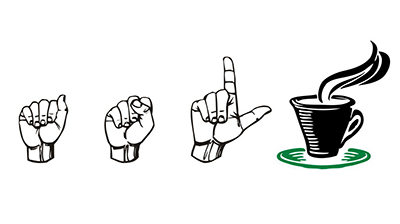 The need to empower deaf communities for employment has resulted in Unisa creating the officially accredited Short Course in Barista Skills, a one-month course with a five-day practical.
The practical component of the course is conducted at the Ciro Coffee Academy in Bryanston, Johannesburg.
According to Unisa's Prof John Dewar, "in combining employment and social responsibility, we are pleased to note the interest shown in the course shown by industry and we look forward to the general positive impact of employment of the students that complete the course".
This article first appeared in Country Life on 7 September 2017 and is used by permission. You can read the original article here.