News & Events

Writing skills are critical in shaping the futures of postgraduate students and Unisa, an African university shaping futures in the service of humanity, is ensuring that its students in Ethiopia receive all the support they need.
A training workshop for 150 Unisa postgraduate students was held at the university's Ethiopia Centre for Graduate Studies, Addis Ababa, from 16 to 20 April.
Of these students, 120 are master's or doctoral candidates in the proposal-writing stage of their studies, while 30 are writing their theses or dissertations.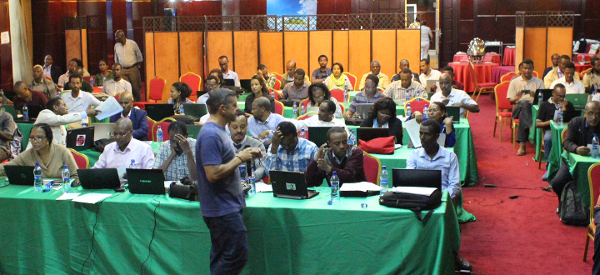 The programme is aimed at introducing the students to research methods, tools and resources to develop and complete their research proposals within their first year of registration.
"Students at a senior level get the opportunity to engage with research professors and inquire about issues they are encountering in their theses," says Professor Lerothodi Leeuw, Ethiopia Project Leader: School of Interdisciplinary Research and Graduate Studies.
Two more training workshops will be held in Addis Ababa during the course of the year. For more details, please contact, Professor Lerothodi Leeuw, leeuwll@unisa.ac.za.
* Submitted by Mpho Moloele