News & Events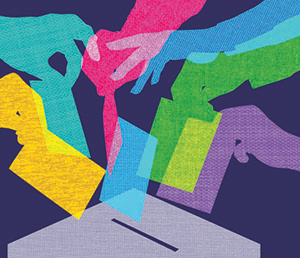 In May this year South Africans will go to the polls to vote on who is to lead them for the next five years. What are your views on democracy?
Complete this brief survey to share your thoughts with the readers of YOUNISA, the magazine for students, alumni and friends of the University of South Africa. Results will be published in the March issue of the magazine.
Do you have an interesting view on whether – and how – universities advance and support democracy? Share it by sending an email to younisa@unisa.ac.za, and you can win a branded item from the Unisa Shop if your entry is selected for publication on the letters page in the next issue of YOUNISA.
Please note that your email must contain the following
Your name, surname and student number
Whether you grew up before or after South Africa's transition to democracy in 1994 (in other words, whether or not you are a born-free)
A good-quality photo of yourself (selfies are entirely acceptable).
Publish date: 2019-02-20 00:00:00.0