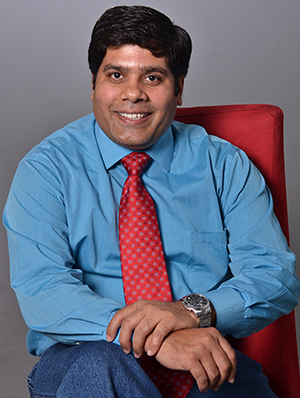 Unisa's Prof Ajay Kumar Mishra of the Nanotechnology and Water and Sustainability (NanoWS) Research Unit has been awarded chartered status by the Royal Society of Chemistry, the world's leading chemistry community for advancing excellence in the chemical sciences.
"I am thrilled and excited to get this award from one of the world's prestigious scientific societies," says a delighted Mishra.
The award of chartered status recognises the well-developed skills, knowledge, and professionalism of those working within the chemical sciences. As a Chartered Scientist (CSci), the RSC recognises that Mishra has built on academic achievements and developed professional skills in a work environment, gained in-depth knowledge and critical awareness of his chosen area of the sciences, developed strong scientific skills and is committed to improving them, made a critical contribution to the success of Unisa, shown personal and professional integrity, and is committed to developing his career, as well as advancing excellence in the sciences.
In a complex and changing world, chemistry and the chemical sciences are essential. They are vital in our everyday lives and will be vital in helping the world respond to some of its biggest challenges.
Five overarching competency statements illustrate the professional skills and attributes chartered scientists are expected to demonstrate through a combination of their knowledge and experience:
Deal with complex scientific issues, both systematically and creatively, make sound judgements in the absence of complete data, and communicate their conclusions clearly to specialist and non-specialist audiences.
Exercise self-direction and originality in solving problems, and exercise substantial personal autonomy in planning and implementing tasks at a professional level.
Continue to advance their knowledge, understanding, and competence to a high level and demonstrate a commitment to CPD.
Demonstrate an understanding and commitment to Health and Safety and environmental issues related to employment.
Comply with the relevant Codes of Conduct.
Mishra is Visiting Professor at Robert Gordon University, UK, and an Adjunct Professor at Jiangsu University, China.
He can also style himself FRSC, a designation that is given to a group of elected Fellows of the society who have made major contributions to chemistry and other interface disciplines such as biological chemistry.
The RSC was formed in 1980 from the amalgamation of the Chemical Society, the Royal Institute of Chemistry, the Faraday Society, and the Society for Analytical Chemistry with a new Royal Charter and the dual role of learned society and professional body.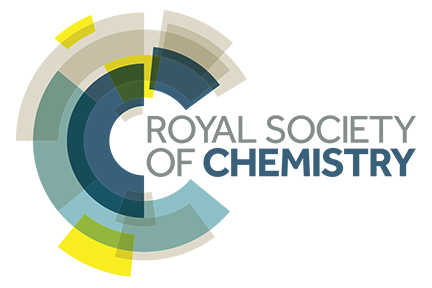 With more than 54 000 members and an international publishing and knowledge business, it is the UK's professional body for chemical scientists, supporting and representing its members and bringing together chemical scientists from all over the world.
Around the world, it invests in educating future generations of scientists, raising and maintaining standards, and partnering with industry and academia to promote collaboration and innovation. As well as advising governments on policy, it promotes the talent, information, and ideas that lead to great advances in science.
*Compiled by Sharon Farrell