It's official. Unisa's Prof Veronica McKay, Acting Vice-Principal of Teaching, Learning, Community Engagement and Student Support (TLCESS), is a living legend.
She joins a group of equally illustrious peers who are featured in Legends of South African Science II, published by the Academy of Science of South Africa (ASSAf) in a digital edition on 30 April 2020. This follows the overwhelming success of Legends of South African Science, published in 2017 as part of the 20-year celebrations of ASSAf.
McKay's academic career has resulted in her working along the lifelong learning continuum, researching education "at the margins". The publication lauds her praxis interventions, which are aimed at targeting deficits in education, through for example, large-scale educator development, campaigns for the development of school workbooks, and her research focused on informing her work in what has largely been uncharted terrain.
Other Unisans, past and present, included in Legends of South African Science II are Nigel Bishop, Christoph Garbers, Vincent Maphai, Chabani Manganyi, Phil Mjwara, Mokubung Nkomo, Cyril O'Connor, Hennie Snyman, Rolf Stumpf, Chris Swanepoel and Annél van Aswegen. As alumni or staff, or both, they have blazoned the name of the university abroad in academe and the world.

Champions and leaders in advancing knowledge
Collectively, their narratives, and those of the other ASSAf members profiled in this publication represent the apex of academic excellence and scholarship. All these members have used their formal academic training in their specific fields and demonstrated how, through engagement with scholars in other fields, both locally and internationally, this contributed to them becoming champions and leaders in advancing knowledge.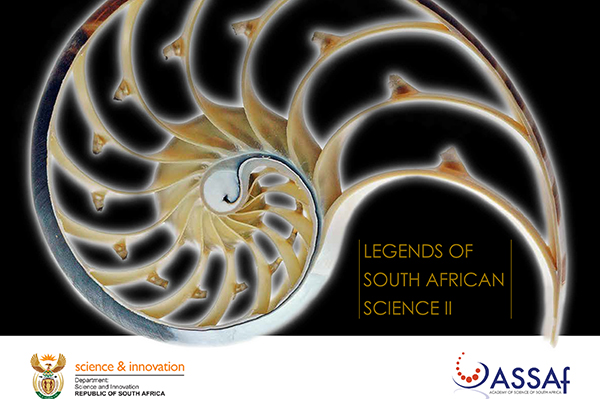 Their stories are fascinating, their contributions to science invaluable, and their service to society diverse and inspiring. It is hoped that the legacy of these inspirational champions featured in Legends of South African Science II will continue to inspire us all, and to grow the next generation of leaders in making science relevant to society.
Click here to download the report.
* Compiled by Sharon Farrell, Editor, Department of Institutional Advancement
Tribute to a life spent researching education 'at the margins'