A Unisa delegation led by Professor Puleng LenkaBula, the institution's Principal and Vice-Chancellor (VC), will attend and participate in the Intra-African Trade Fair (IATF) 2021 in Durban later this week. Unisa is one of only two universities invited to participate, and the only South African university afforded this honour.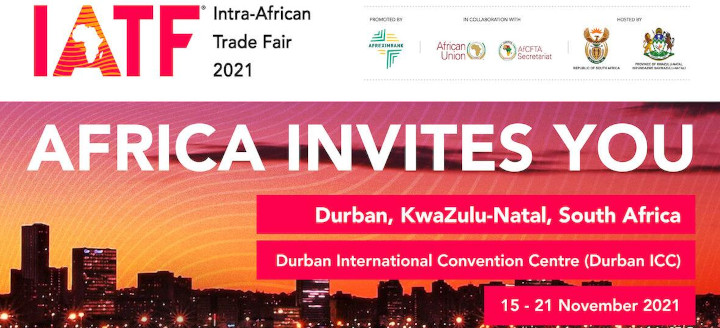 The organisers (the African Union Commission, AeTrade Group and Afreximbank) expect 10 000 visitors from more than 55 countries to attend the event, which is billed as the key event boosting trade in Africa. Projections indicate that the fair will generate a staggering $40 billion in trade and investment deals.
One of the most sought-after slots on the programme is a series of 'Meet the leader' sessions. Each session will take the form of an intimate conversation between heads of state, thought leaders, business pioneers and other eminent personalities with youth-start-ups attending the fair. Unisa's VC will participate in such a session on Wednesday, 17 November. Also speaking at the event will be Professor Iqbal Jhazbhay, acting Director of Projects in the VC's Office.
Participation in the event is yet another important building block in Unisa's pursuit of improving its footprint in the continent and global arena.
* By Philip van der Merwe, Editor, Department of Institutional Advancement