News & Media
Unisa Press launches its working paper series website page this week. The development of a working paper series serves a special purpose in that it reduces the time it takes to publish quality academic research papers. The current service offering of Unisa Press includes the publishing of articles in journals and of manuscripts in book format. The expansion of its service offering allows both authors and content users to benefit from the faster dissemination of research material. This initiative supports authors in publishing their research or conceptual papers, and also offers opportunities for engagement with peers and academics while these working papers are in the process of finalisation.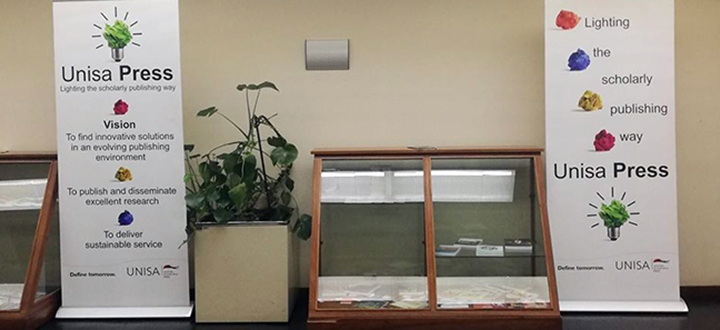 The working paper series will be hosted on the Unisa Press website. Authors may submit their work by following a few simple guidelines, available on the working paper series website page.
The application process is very easy. Application simply entails sending a completed application form together with a working paper to the relevant e-mail address.
The application process is now open, and Unisa Press is proud to announce the first call for papers. Further information on the working papers series can be accessed on the Unisa Press website or via this link.
"We trust that authors with current papers ready for publishing find this initiative as exciting as we do, and use this platform. The start of this project brings fresh ideas to be shared and we find this project to be a necessity for a university press, Unisa and the research community as a whole. The working paper series intends to bring a different dynamic to the current way we disseminate research material to all our stakeholders, and we view it as an added advantage for authors and the entire research community," said Dr Meiya G Nthoesane, Acting Director of Unisa Press.
* By Innocentia Swanepoel, Marketing Officer, Unisa Press