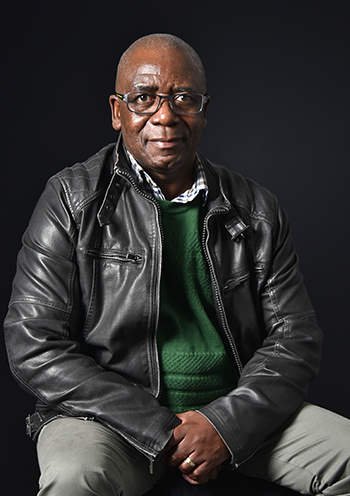 The inaugural lecture of Prof Jabulani Nyoni, Educational Leadership and Management, titled Decolonial flipped learning spaces design in ODeL: Albeit hybridity of seismic social shifts, took place on 10 July 2018.
Decolonial epistemic priorities in open, distance, and e-learning (ODeL) learning spaces have become contested discourses about the urgent need for curricula transformational change with the prime focus of prioritising the inclusion of African scientific knowledges and perspectives.
Invariably, caged colonial mentality (CCM) and Western inspired lens and perspectives continue to frame decolonial discourses and projects, said Nyoni. CCM inspired over deterministic views fail to acknowledge seismic multicultural multifaceted shifts of "BEING". This clearly indicates that our collective African academia critical thought is informed by CCM pathogen in forging "new" decolonised education curricula.
The cardinal basis for decolonial education curricula design constructs is to adopt an African sensitive hybrid approach that builds on the best knowledges, competences, skills, values, beliefs, and practices from around the globe to accommodate multiplicities of identities, he concluded.
The person behind the professor
Are you a sunrise, daylight, twilight, or night?
I am a nocturnal person who prefers to work at night. I enjoy the serenity as it adds value to my concentration level and logical sequencing of ideas. I spend the day collecting data and ideas before settling down at night to work. During the day I deal mostly with admin work.
If you were one of the big five, which would you be?
A leopard—mainly nocturnal and working till late at night. I am a silent creature, only occasionally going out to socialise. I am very adaptive by nature as I can sustain myself in any type of academic environment. Also, like me, the leopard is a very successful researcher.
A perfect day begins with? And ends with?
The perfect day begins with getting up early in the morning, going for a walk, eating a healthy breakfast, then resting or relaxing for a while by watching sports, getting ready to leave for work, reaching my office on time, and not getting shouted at by my bosses for making silly mistakes at work! I detest confrontation at all costs!
The perfect day ends with returning home early, relaxing again in front of a TV while my wife is serving some delicious food, and going to bed late, but not before thanking God for giving me a perfect day!
What drives you to achieve great results in your department and how do you get it right?
I am a self-motivated individual. I love putting my all into everything I do and getting the job done correctly. You could say that success is my biggest motivator. Even when doing independent work, I can stay motivated without superior involvement.
Best advice anyone has given you to become a full professor?
"It's better to be hated for something you are than loved for something you are not."
*Compiled by Sharon Farrell