News & Media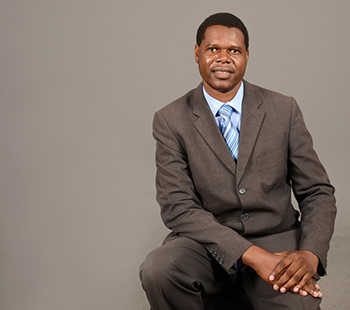 Prof Godwell Nhamo is the incumbent of the Exxaro Chair in Business and Climate Change at Unisa. The chair is hosted by the Institute for Corporate Citizenship (ICC) under the College of Economic and Management Sciences (CEMS) and Nhamo has been directing it since August 2009.
Now the chair has been renewed for a third time. Nhamo's funders have awarded him R12 483 million over five years to December 2022 and the first instalment of R1 966 million came in on 16 November 2018.
Nhamo says that the renewal of the Exxaro Chair for the third time in a row tells a bigger story. "It tells of a story of family support, Unisa support, the Exxaro Chair Advisory Board support, and societal support at large. Without such support, it would be impossible to perform and make potential funders like the Exxaro Chairman's Fund give their stamp of approval in succession as they have done."
He says that the Unisa management has allowed him to keep growing, experimenting, making mistakes, and then flourish within the chair. "Through this chair, books have been published, master's and doctoral students have graduated, academic papers have been published, collaborations and networks have emerged," he enthuses.
Looking ahead, the Exxaro Chair will be deliberate in promoting quality transformation by assisting junior academic staff members to grow into recognised researchers. "Once more, my great appreciation for the manner in which the Exxaro Chairman's Fund has seen value in the chair," concludes Nhamo.
*Compiled by Sharon Farrell